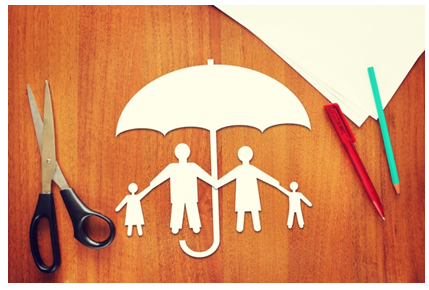 A driving violation can be expensive, especially if it results in the need for SR22 insurance. SR22 refers to a form that's filed by your insurance company with the DMV. It confirms you have high-risk insurance, and it's necessary to get you back on the road. Budgeting to afford this insurance (as well any fines issued by your governing institutions) is necessary to ensure you don't get behind on your insurance payments. The last thing you need is to be dropped from your SR22 insurance, which will mean you cannot drive for a prolonged period of time.
Who is a candidate for SR22 insurance?
If you're in an at-fault accident and you're unable to prove you have insurance, you'll need to file an SR22 for driving without insurance. If you've been convicted of a DUI (driving under the influence) or DWI (driving while impaired), you'll need to file an SR22. Also, if your license was revoked or suspended, you may require SR22 insurance before you can get it back. While not all states have an SR22 program, many (including California) do.
According to Insurance Place, CA SR22 insurance "reinstates your license, allowing you to maintain your driving privileges while your license is suspended." Because this insurance coverage is high-risk, it costs more than traditional insurance. By shopping around, you can find more affordable SR22 insurance quotes.
What can be done to afford SR22 insurance?
If you're living on a fixed income or paycheck to paycheck, affording SR22 is going to require some budgeting. Making small changes can have a big impact on the money you're saving every month. Here's some examples of small ways you can budget for your higher insurance costs:
— Brew coffee at home
— Downgrade your cable and Internet services
— Downgrade your cell phone service plan (beware overages)
— Cut back on extravagant purchases (no lobster; choose tuna instead)
You may have to penny pinch, and your ability to afford all of your bills and expenses depends on your unique financial situation and how much you're being charged for insurance. The absolute best favor your can do for yourself is to comparison shop SR22 plans.
Budgeting is the Tool for Solving Your Financial Problems
Although creating a budget isn't the simplest thing, it is a powerful tool for controlling your finances. It's time to create your first budget and use it every month to ensure you're staying on top of your incoming and outgoing finances, as well as ensuring you're able to make your SR22 insurance payments. Remember: just one missed insurance payment can cost you your insurance policy and it has the potential to leave you without insurance for up to five years.
Money Crashes has a detailed tutorial: How to Make a Budget. Use it to create a budget that will come in handy month after month, ensuring your SR22 payments never go unpaid.
Everyone has to make sacrifices at some point in life. You must accept the mistakes you've made and learn in order to become a better person (and continue driving for the long-term). The ability to drive is an adult responsibility, but an error in judgement doesn't have to revoke that responsibility for a lifetime. Take responsibility for your actions, and make ongoing choices that positively affect your ability to drive and insure your vehicle. As long as you budget accordingly, you should be able to afford the insurance you need to stay on the road.