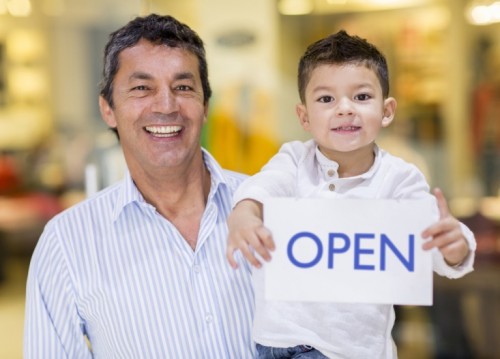 Starting an online business is such an approachable investment method. Now, more than ever, the tools and perks offered by digitalization can help nearly anybody with some investment knowledge and entrepreneurial spirit to achieve this dream.
In this stage, you still have a long journey ahead and a lot of work, but this is a rewarding process, nonetheless. One of the most approachable online businesses ideas to start is an online shop.
Online retail businesses experience impressive growth. In fact, during the past couple of years, these establishments have tripled their sales – and profits. But since you don't know very much on the topic, we are here to offer some valuable insights.
#1. Start with the basics
When starting a business, you can't operate on a hunch and a strong desire to be your own boss. This will end up costing you money that you don't particularly have right now. To save money, in the long run, you have to be smart from the beginning. Before deciding on the products your shop will feature, try to understand the pros and cons of different business models.
While this part is not brain surgery, it does help to tackle it. For beginners who want to work on a budget, dropshipping businesses seem to work best. This business model will help you make a profit without ever stacking on products and filling your garage with them. Plus, the initial investment is minimal.
#2. Niche research
You will be tempted to turn your small e-Commerce platform in AliExpress. Just don't. for customers, it's painful to surf through dozens or hundreds of categories with no real product focus. Besides, stocking up your shop with an impressive product variety will eat up more money than you have to spare.
So, when you plan to open your first online business, think about choosing a product niche. Do you want to sell PC parts? Clothing? Don't know yet?
Well, the best strategy is to choose a niche that isn't overcrowded, but raises interest online. Be sure to choose a niche as narrow but attractive as possible. This will ensure you don't have a keen online competition. Plus, investing in the products in a narrower niche will save you a lot of time and money.
#3. Create a powerful brand for your business
Before you register your company, you have to pick a powerful brand name and to invest in a professional company logo. This will make brand identification easier and will offer your business more consistency. Although your legal name and company name don't have to be the same, it does help with your branding efforts.
To save money in the visual identification process, consider using one of the logo creation tools available online. Experiment with different colours and make sure you preserve brand consistency in all visual elements. This is a more affordable option than hiring a design team to help you with your logo. After all, you still have to invest in an online platform, next.
#4. On to the web-based store development
To get things done easily and make sure you stay within your budget, search for custom web application development services. Professional companies will ensure they stick to the agreed-upon timeline and budget, but they will also make sure they deliver a highly functional and user-friendly platform.
Besides, variables like loading speed, compatibility with your business structure, mobile-readiness, features, these all influence user experience.
You will be tempted to use templates. But this is a complete waste of time and resources. Templates fail to offer the same compatibility and user-friendliness like professionally-developed applications and systems. Plus, a pro team will help you integrate credit card payment methods, too. These also influence how happy the final client is with your products and services, so better make sure everything runs smoothly for them.
#5. Market and advertise your new business
This is where the fun begins! And you can save a ton of money if you have all this fun on your own. Well, you may not know a whole lot about marketing and advertising, about SEO and content writing, but you can always learn a lot online.
First things first: you need to drive traffic to product pages, too, not only your website. Ultimately, you want to sell, not win the web traffic prize. But here's the thing: these two are so tightly knitted you can't separate them when it comes to e-Commerce platforms.
The easiest way to start selling is by putting together an e-mail list. Next, take care of your social media account. Facebook, Twitter, and Instagram are incredible tools to raise brand awareness and potential buyers' interest. Run a giveaway on your social media. Your audience is very likely to get interested in freebies in no time.
Another way to get more leads and turn them into sales in by writing information-packed, research and entertaining content on your blog section. For instance, you could write blog posts about the best ways to use and how to make the most of your products.
#6. Start selling!
Once you develop a brand voice and your audience becomes more and more aware of your products and services, it will be easy to drive more sales. But even in this phase, you need to pay attention to some small details, to keep your business profitable. Make sure you read and respond to all customer feedback coming. This will give your prospects more trust in your business and will help you generate more profits, in the long run.
These are six of the most useful pieces of advice you can find on starting your online business on a shoestring budget. While you may not have a lot of money to invest in your first business, starting off clean and simple will definitely help. Use the information above to your advantage, and be one of those business owners who witness their ventures transform and grow under their eyes. The odds are in your favour.