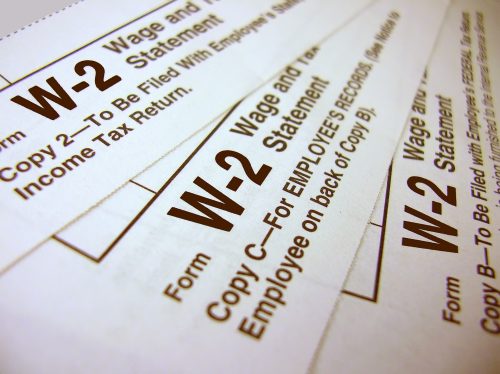 The IRS processes more than 250 million tax returns every year. In order to file, you need to receive a W2 form from your employer.
These forms are supposed to be sent out by the end of January. This doesn't always happen, especially in the case of a former employer. What should you do if you're still waiting on your W2?
Ask for Your W2 Form
Employers have to give you a W2 form. They need to prepare one for every employee and send them out.
The information on the form is all data your employer has. They also need this information so they can report to the IRS how much they paid their employees and how much tax they withheld.
Your previous employer may have prepared a W2 tax form for you. They may even have tried sending it to you.
If you moved or gave them inaccurate address information, then the form may not have reached you. Getting in touch with them is the best way to correct this situation. The employer may be able to send it out in short order.
Even if they don't have the W2 prepared, they may be able to get it ready for you quickly. All you need to do is ask.
The best people to contact are usually the HR team. If the business is small and doesn't have a formal HR department, then reach out to your former boss.
You might ask, "Can I get my W2 online?" Most employers will not send W2s through email, but they might send you an email about accessing your W2 through an online employee portal.
You should always check your email, including spam folders, for such a message.
What if You Can't Get in Touch?
Sometimes, you might have difficulty contacting a former employer. This is especially the case if they moved or closed up shop.
Try to locate the business and find out any information. A former colleague may be able to give you new contact information.
If the business declared bankruptcy, you may be able to find information through the bankruptcy courts.
When an Employer Refuses to Send a W2
In some cases, a former employer might refuse to send you a W2 form. If this happens, you have a few options.
The first step is usually to contact the IRS. They can step in and send the employer a reminder. You may not be the only person with this issue either.
Another step you can take is filing for an extension. This gives you more time to file your return without facing a penalty. An extension usually gives you about six extra months to file.
Always double-check when your extended filing deadline is. Also remember that an extension doesn't give you extra time to pay any tax you owe.
If your employer still hasn't sent the form, you can use your final pay stub from this employer to file taxes. The W2 does make some adjustments, so using the pay stub is a little less accurate.
Stay on Top of Your Financial Health
Filing your taxes on time is a great way to avoid penalties and even get your tax refund sooner. If you haven't received your W2 form from a former employer, there are ways you can get it. There are also options if your employer refuses to send on.
Looking for more tips to stay on top of your personal finances? Check out our library for more informative articles!