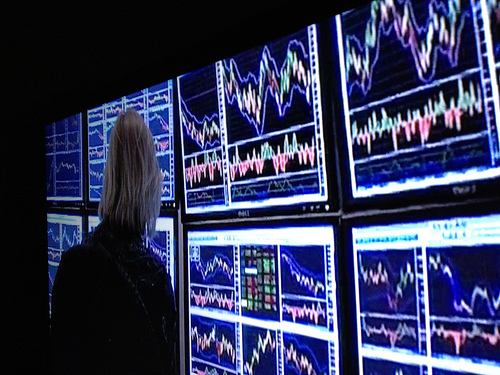 A generally bullish 2013 was punctuated by difficulties such as the US government shutdown and the debt ceiling crisis. This year so far has continued in similar fashion – Positive on the whole, although also not without its problems. Geo-political crises in Eastern Ukraine and Iraq for example threaten to significantly impact the Russian economy and energy markets respectively. Nonetheless, there is plenty of potential for growth and some exciting stocks to consider. So, whether you are thinking of investing directly or following a binary strategy, here are just a few stocks to follow.
Cutting edge bio-tech and medicine
This is an industry in which genuine advances are both life-saving and lucrative. Rockwell Medical is one of only two companies to supply the chemicals needed for dialysis treatment. One of its new products, Triferic, replaces the need for iron to be intravenously supplied to dialysis patients. As a result, it has benefits to patients and is a potential money-saver for dialysis providers.
Meanwhile, Exelixis is advancing its Cometric drug, which is used primarily to treat thyroid cancer. Although this may not sound especially cutting-edge, the company is currently conducting Phase II trials on using the drug to also treat advanced prostate, liver and kidney cancers too. Such a multi-purpose application could be something of a pharmaceutical revolution.
Leading the tech world
If you are looking for a tech stock which will make an overnight fortune, then look away now. If however, you are interested in investing in booming industry with good potential for growth, then read on. Yelp, which encourages user feedback, has been on the market for a while. In fact, it now has an estimated 100-million monthly users. This year though, Yelp is poised to monetize this potential with demand for advertising growing and continuing mobile phone use increasing.
Meanwhile Twitter remains a worthwhile stock. There was plenty of scepticism when the stock floated, but unlike some of its giant social media rivals, Twitter has possibly the greatest potential when it comes to collecting what is known as 'big data.' This is the kind of information which will likely prove extremely valuable for all sorts of companies moving ahead.
Traditional industry giants
Although it is tempting to look for the next big thing, it is well worth considering some of the traditional household names too. FedEx continues to post excellent balance sheets and has an impressive market share. It is a tried and tested business model which has proven consistently successful. Only the uncertainty of energy markets poses a threat.
Another of the 'big boys' which should also continue to perform well is sports giant Nike. There is clearly plenty of competition, but its shares have risen every year during the past 5 years, while the company has made impressive inroads into the massive Chinese market. And then there is also a potential post-World Cup bounce to add into the bargain.
Hardly 'sexy' stocks but…
Portfolio Recovery Associates has established itself as the US market leader when it comes to debt recovery. The company has posted impressive recent results and has a small market cap, all of which bodes well in an industry for which there will always be a demand.
And finally, check out Prudential Financial. Offering life insurance and annuities, the company has operations in around 40 countries. It is perfectly placed to capitalize on the massive growth in the over-65 population in Europe, North America and China.