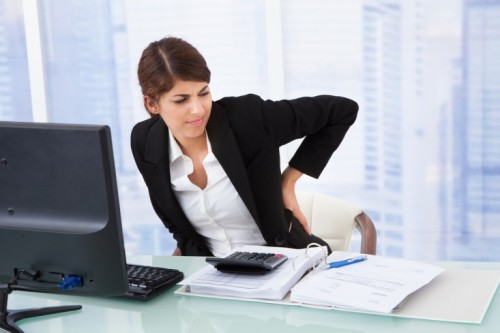 As a minimum wage worker, you know all too well how hard it can be to live your life comfortably. Whoever said money isn't everything must never have tried to living on a low wage. Stress is just a normal part of your life, as you worry whether or not your paycheck will cover your expenses for the month. In lieu of paying for your immediate needs, there's no chance of contributing to a savings plan, which means you have no safety net when it comes to something you didn't budget for. If anything unexpected comes along – like a brake repair on your car – you simply don't have enough money to pay for it and your daily necessities.
Should this happen to you, it's not just discouraging but downright scary to realize you're lacking the funds you need, but remember this: there is help. When you can't cover the cost of a sudden, essential expense, a short-term, small dollar loan can help where your low income fails you.
You wouldn't be alone. Nearly 1 in 4 Americans are deemed a low-wage worker. What that means depends on where they live, as each state has its own minimum wage, but the national average is only $7.25. Whether or not your state's minimum wage is above or below this number, it's simply not keeping up with the rising cost of inflation. It should come as no surprise then that the same fraction of the population also doesn't have any emergency savings. Roughly a quarter of Americans can't set aside money because they're living paycheck to paycheck, a practice that makes it impossible to pay for sudden expenses.
An unforeseen auto repair isn't something you can avoid, especially if you rely on that vehicle to get you to work every day. When you need to pay for it (or any other unavoidable expense), a small dollar loan is a responsible way to meet your financial obligations. It's small, amounting to no more than $500, and its repayment is determined according to your pay schedule. You must repay it in full by this date, which means it should only serve to tide you over until your next pay day. The small cash advance is meant to serve as a one-time support during a time of severe need, so  you should never rely on it each month.
Just as your minimum wage is specific to your state so too are your small dollar rules and regulations.Your state will have put in place laws that limit the size and rate of their small dollar loans as a way to protect you against usury. A state licensed lender follows these policies in order to provide responsible means of borrowing. To find out if a lender is licensed to do business in your state read up on their 'about' section on their website. This certification should be made clear. The lenders at MoneyKey display this accreditation right on their homepage for ease of access. To read more about their state licensing, stop by Moneykey.com/payday-loans-online.php. With a few clicks, you'll be able to read about their full line of products.
While it's difficult to fulfill your familial and financial obligations as a low income worker, you don't have to manage all on your own. A lender that offers short term loans can provide you with the extra cash that you need to cover unforeseen expenses. These small dollar loans pick up the slack and give you the means to breathe a little easier.