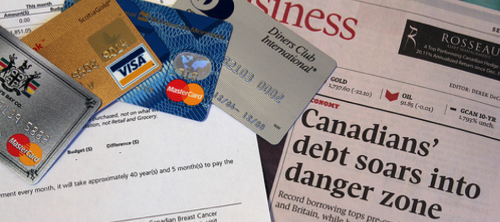 According to financial reports across the spectrum, Canadian households are borrowing more than ever before. In fact, Canadians are leveraging their houses and properties and piling on the debt in the process. According to data compiled by the Office of the Superintendent of Financial Institutions (OSFI), Canadians have increased their borrowing against their properties at the fastest pace since 2013. It appears that Canadian households prefer home equity credit lines to other options. By using homes as a source of funding, credit debt has now spiked to $230 billion, and policymakers are growing increasingly concerned.
The issue of debt is never an easy one to discuss. It is more than a financial issue, it is an emotional issue as well. The triggers of increased debt expenditure have been extensively studied by behavioural psychologists for many years. Regardless, the December increase in Heloc balances was up 7.2% year on year. On a positive front, overdraft facilities, credit card balances, automobile loans, and personal loans increased by just 3.2% year on year – approximately 44% of the rising Heloc balances. In Canada, banks permit homeowners to borrow as much as 65% of their home's appraised value. Many Canadian homeowners utilize these funds for home renovations, Debt Consolidation, and investment purposes.
HELOC loans are cheaper, but still tied to prime rates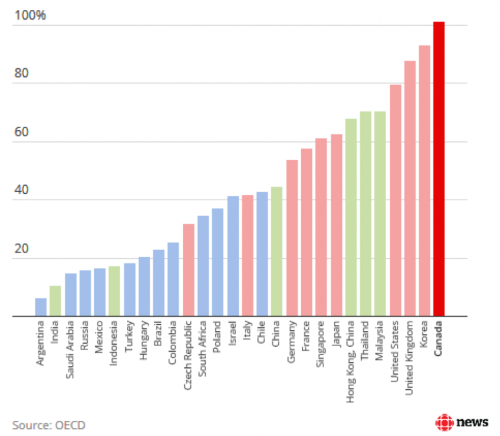 The rising tide of borrowing has shown a marked increase since 2007 – the tipping point for the global financial crisis. Since then, the debt to disposable income percentage has grown from around 140% to a fraction under 170% (2015 measurement). The financial consumer agency of Canada has plotted the trajectory of Heloc loans, and while the rate of growth is flattening out, it remains dangerously high. Lawmakers are rightly concerned about increased borrowing in Canada. According to the BOC (Bank of Canada), 4 out of every 10 Heloc borrowers failed to pay down the principal of their loans. The interest rates on Heloc loans are less than the interest repayments on personal loans, business loans, credit card facilities and other lines of credit. This is one of the reasons why they have increased so sharply relative to other options.
Canadian Debt Tops All OECD Countries by a Long Margin
A report by CBC news in November 2017 confirmed that Canadian households are leading the way in debt – with more debt per capita than any other OECD country. International Monetary Fund (IMF) officials and Bank of Canada representatives are rightly concerned that these increasing debt levels pose a significant threat to the prosperity of the Canadian economy. According to the OECD, most countries experienced rising debt burdens up until the global financial crisis of 2007. Most of those countries have decreased their indebtedness since then. Canada has gone in the opposite direction. Household debt in Canada has risen sharply since 2007, and while it is increasing at a decreasing pace, debt is still increasing. The OECD report concluded that the Debt/GDP ratio of Canada as at November 2017 was 101%. In the US, that ratio is a smidgen under 80%, while European countries like France and Germany are around 60%.
Interest Rate Trends in Canada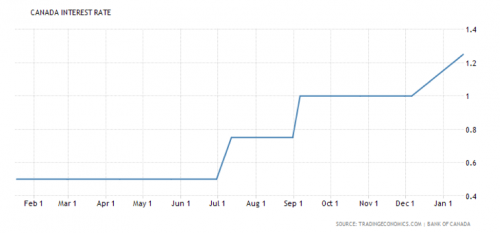 Canada's economic indicators reflect some interesting statistics. The GDP growth rate was last measured at 0.4%, the inflation rate is currently 1.9%, and the unemployment rate sits at 5.9%. The current interest rate in Canada is just below that of the US at 1.25%, and while the government Debt/GDP ratio has come down to 92.3%, it remains significantly higher than many other G20 countries. Interest rate movements are an important barometer of debt-related activity. The higher the interest rate, the more expensive it becomes to service debt, all things being equal. The Bank of Canada has steadily been increasing interest rates since 1 July, and last raised rates by 25 basis points on 17 January 2018. The BOC is likely to continue its policy of quantitative tightening in 2018.