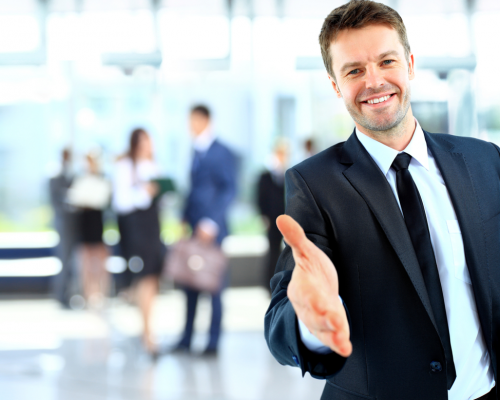 Today, the economy is uncertain. Many companies do not know how they can adapt their recruitment procedures to make sure they succeed in the marketplace. Staffing companies can work together with their clients to create a viable strategy that can carry over from tough conditions to a more normal economy. These strategies can help employers shape their workforce for the future.
Building an Employer Brand
An employer's brand encompasses its public reputation and its external motivations. Most job seekers consider a new employer's brand before they apply for a job. If they do not like the brand they see, they will not apply or accept your job offer. Most people would not take a job with a company that had a poor reputation, even if they were unemployed.
To enhance your employer brand, you should be ready to tell the story of your company. You will need to showcase your company culture. These will get potential employees excited to join your team.
Another way to enhance your corporate brand in terms of recruiting is to create a career site and blog. This will show potential employees why your company is a good place to work. Photos of your office and your current employees will help, as will employee testimonials and pieces about the projects your company has worked on in the recent past.
Lack of Qualified Candidates
Even now, there remains a lack of qualified candidates in the workforce. The talent shortage means that some companies find few or no qualified applicants for their positions. A staffing firm can help companies search for the right candidates in a more comprehensive fashion, encouraging them to look for new categories of people to fill their needs.
Companies will need to compete for the existing candidates and quickly employ the best ones. This can be accomplished by helping your company stand out. Employee referrals can be a large part in this process, since qualified candidates trust friends more than recruiters.
Expanding Candidate Reach
Since the job market has been flooded with people looking for work, being selective about applicants is more important than ever before. Employers who want to fill their open positions with quality candidates will have to expand their reach outside their network and their community.
Setting up a multichannel recruitment strategy can help a great deal with this problem. Advertise your job openings in different places, including multiple job boards and social networks. Take advantage of internal and external employee referrals. Make sure your career site is able to accept new candidates easily. Attend career events and forums.
Reach Passive Candidates
Up to 70 percent of the workforce are considered "passive candidates." This means that they are not currently applying for jobs. However, these candidates can still be reached by recruitment firms. Employees are often flattered to be considered by recruitment firms, and they may consider making a change in their career if the new job has a better brand or corporate culture in addition to compensation and benefits.
Passive candidates can be found on social media sites like LinkedIn. Up to half of all professionals follow companies to check on their job prospects. Promoting your corporate brand on social media needs to go beyond posting on multiple channels. You also need to share videos, photos, and stories that promote your company as an excellent place to work. Recruiting events can be organized to attract potential employees.
Attracting the Right Candidates
Many employers find that they need to weed through a large number of applications, discarding those who are under- or over-qualified for their positions. This is especially true today when more people are looking for work. A large volume of applications does not mean that you are targeting your recruitment properly. Too many unqualified applications waste human resources professionals' time.
Refining your hiring process will attract the right type of candidates. It is important to attract the right candidates and discourage those who would not be right for the job.
First, your job requirements and descriptions must be complete and up-to-date. Using your career blog, you can write about company culture and give potential employees an idea of what day-to-day life within the company is all about. This way, potential candidates will decide for themselves whether they are able to fulfill your job requirements.
It can also be a good idea to add qualifying questions to your applications. This is a simple way to eliminate candidates who do not fit the role they are applying for.
Meeting Today's Challenges
While there are many more unemployed persons in the workplace today, your company still needs to be selective about filling positions. Understanding why companies hire specific groups of people is one way to optimize your recruitment process. Emphasize your corporate brand and culture as a way to show potential employees what life in your company is all about. Cast a wide net for candidates, but be careful about who you select. When you follow these hiring tips, you can create the best possible future workforce for your company.