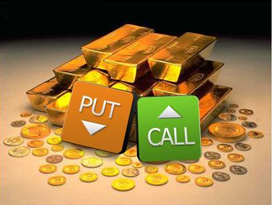 Apart from being used as jewelry, most people do not give much relevance to silver metal. Even though a great number of people use silver as ornaments, there are those who consider it a suitable investment option.
In most cases, silver stands out as a significant metal in hedging inflation and in the protection of investors' wealth. Different ways are available through which any investor can include silver in their portfolio. The easiest method is through buying silver bars. However, much information is needed to guarantee successful buying of silver bars. Here is a comprehensive overview of some of the terms used in the transactions involving silver bars.
Terms used
Prior to investing in silver bars, it is advisable that you familiarize yourself with the key terms used in the business. Such understanding helps you in making the right choices especially on the best bar to purchase.
1.Premiums
There are a couple of things that are charged for when you purchase a silver bar. A great percentage of the payment goes to the value of the metal itself with respect to the market conditions.  There are premiums that you need to pay and these are usually calculated based on the actual value of the silver in the market plus the bar's price.  The role of the premium is to show the demand value of the silver and the associated costs which one can incur to manufacture and distribute.
2.Ounce vs. Troy Ounce
There are a variety of unit measures that are used in determining the quantity of certain precious metals, and which differ from the measurement units used for other materials. For example, tea or coffee is weighed in terms of ounces, while precious metals such as silver and gold are measured in troy ounces.
The troy ounce is more than the standard ounce by around 2.75 grams. As such, if you need 1 kilo of silver bar, you must make the necessary conversions to get the best in terms of troy ounces. If you have a plan to get into silver buying business, having clear information on the difference in ounces as well as the troy ounce can help you buy the right quantity based on your needs and budget.
It is important not to make the assumption that the weight of silver bars is available in regular ounces. Such an assumption can lead to you buying lesser quantities that what you intended.
3.Bullion
Bullion refers to a pure precious metal just like gold. For a coin to be considered to be a bullion it has to have a purity of about 99.5%. As such, before you purchase a silver bar, it is advisable to examine its purity. The best bar should have the right purity that can qualify it as a bullion.
While the demand for silver bars may vary depending on market conditions, it is important to carry out thorough research before deciding to buy from a certain seller. The reason for this is the fact that different sellers will have different costs and premium charges. Usually, getting your silver bars from the seller with the lowest offer can guarantee you some savings.