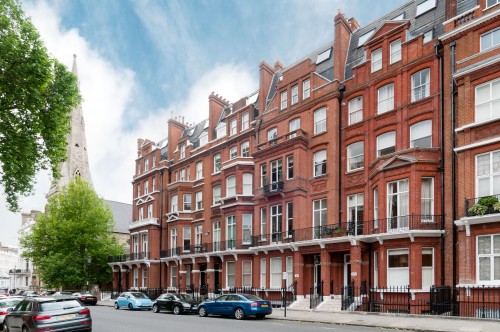 High rise living. Being close to everything you could possibly need. No more commutes and traffic jams. These things are certainly wonderful to think about, right? No wonder people are snatching up condos in Montreal. The best Montreal condos are now occupied but you can still find a few gems if you look hard enough.
Take a look at the following reasons why condos are the perfect choice for many people:
1. They are situated in the best locations.
One of the things that make a condo ideal is its location. As convenience and accessibility are among the top selling points of living in a high rise building, it should definitely be in a great location. The ideal condo is just a stone's throw away from everything, making navigating through the city a lot faster and easier.
2. They have beautiful neighborhoods.
The property's surroundings is also one of its highlights. It is typically found in a beautiful neighborhood,with life and great sights. As high rises also feature glass walls to showcase the breathtaking views, the areas around it have to be worth seeing, right? You can count on the best condos in Montreal to offer magnificent views of the city, but they do cost a pretty penny.
3. They have great amenities.
Modern condos are equipped with modern amenities that will make everyday living more enjoyable. Many have facilities like a gym, mini park, spa, playground, lockers, swimming pools, gardens, and roof top lounges. Some even have their very own supermarket, tennis courts, concierge, and a shopping mall. Even if you don't need all of the amenities mentioned above, they can still be a great draw for those who want convenience above all else.
4. They have good resale value.
Getting a condo in a convenient location with schools, office buildings and shopping malls can easily guarantee that they can be resold later on for a great price.This makes them excellent investments, especially for young professionals who want to start investing their money. Purchasing a unit from a reputable and established developer also boosts your chances of a quick re-sell, as you can be sure that the property will be maintained properly and that its value won't diminish over time.
5. They offer a wide variety of living options.
Condos in Montreal also come in different sizes. You can opt for a studio, a loft, a one bedroom, a two bedroom, or a even a three bedroom penthouse. Most real estate experts will tell you to get the biggest size you can afford so you can enjoy more space and you can always rent out any extra room you have.
If you are thinking of buying a condo in Montreal, you are certainly in the right position to find some fantastic deals. Right now, it's a buyer's market so the prices are lower compared to condos in Toronto and Vancouver. But before making a decision, check several options and do your research to avoid making a costly mistake.