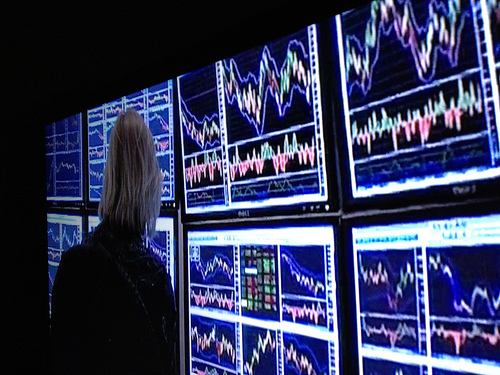 Sometimes, Forex Traders think it is best to pool their resources and trade with other people. Having a trading group definitely has its benefits and surely some would advocate in favor of that type of trading. Each type of trading has pluses and minuses and it's up to each trader to determine which benefits best suit them and their personality.
When you trade alone, you are responsible for all success and failures. That means no one can claim responsibility for your intelligent decisions and no one else can blame you when they do not make a profit. There are a lot of interpersonal relationships that go into trading with a team. By trading alone, you can concentrate more on the trading and less on the personalities involved in your trading group.
While psychologically, being completely responsible for the results can be a little bit daunting, there is a freedom to be able to do what you think is best without having to answer to anyone else. Since you are not answering to other traders, you are also free to experiment and learn from trying out different strategies. When you are part of a trading team, everyone must pick a strategy and stick to it.
When you are trading alone, you can try one strategy and if you aren't comfortable with it, you can try a different one without having to convince anyone else of its benefits. Thinking outside the box and trying something totally out of the ordinary could prove to be a great win for you but probably won't happen if you are trading in a group because the group will vote against it.
The amount of time that can be spent deliberating and discussing in a trading group can be a tremendous part of the time you have for Forex Trading. When you trade alone, that time can be put to much more productive uses. The time can be spent researching, studying charts, or doing countless other things that might be helpful to your trading.  While trading alone, your skills will develop. You will learn more quickly what works and what doesn't and to trust your decisions, or how to change them. A combination of knowing you are responsible for what happens, the amount of time you can spend learning the markets and the charts and the different possible strategies and the practice, will most probably make you a much better trader. The amount of time it takes you to become an expert when you are trading alone, will be much less than if you trade with a group.
One of the big advantages to starting out trading alone, is that you can change your mind. Start trading alone, see if it works for you and if it doesn't or you feel you need the companionship and support of a trading group, you can always join one later. Eventually, you will work out what is the best approach for you.