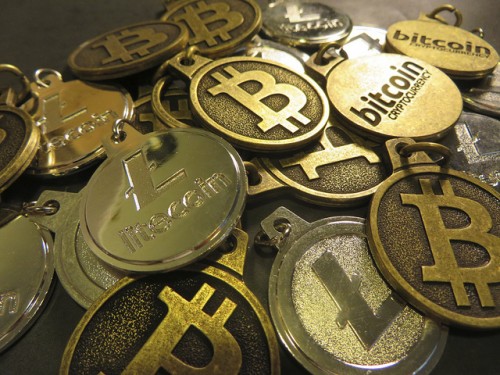 When there is uncertainty in the market, there is often opportunity. In 2018, cryptocurrency is a trending topic, and many people are looking for ways to enter the market or make money from it. It is natural that most people think investing is the most obvious way to work with Bitcoin, but businesses and entrepreneurs should understand there are many ways to benefit from Bitcoin this year.
Act as a Bitcoin consultant
Given that Bitcoin and cryptocurrency are so new, having a moderate amount of knowledge on the topic means you are significantly more informed than most people. Also, given that there is a prominent level of demand from interested parties wanting to learn more about Bitcoin, there is an opportunity to act as a consultant.
By studying the market and placing yourself in a position where you can advise others on how to enter the market or invest in Bitcoin, you can generate income without having to buy or sell Bitcoin yourself.
Enter the Bitcoin ATM market
One thing that prevents many people from investing in Bitcoin or taking a more active in the role in the market is the unfamiliarity with it. Many people are unsure or unwilling to obtain a Bitcoin wallet or to carry out transactions online.
However, Bitcoin ATMs give users the chance to obtain Bitcoin in a more familiar manner, and if you place one of these machines in your premises or offer to run one in a store, you have a chance to generate income. Anyone interested in learning more about this market should check out SatsoshiPoint BTC ATMs, as these are amongst the most highly rated Bitcoin ATMs on the market.
Build and flip Bitcoin service websites
People want information on Bitcoin, on how to use it, where to use it an all other aspects of using Bitcoin. There is a market for providing this information and building a Bitcoin website is a smart way to benefit from this market.
You can either monetize the site or you can build and flip it, selling it to another entrepreneur for an improved fee.
Create a Bitcoin exchange
With no single authority controlling Bitcoin, it is market transactions that determine the value of exchanges and the currency. This has led many people to speculate on the cryptocurrency and offering an exchange where people can exchange Bitcoin for Bitcoin or other currency will be of benefit.
Taking a small commission from each transaction or charging a membership fee for people to join the site are great ways to monetize the site while offering a service that people are looking for.
Some quick ways to make money from Bitcoin as a business in 2018 include:
— Host a Bitcoin-related forum
— Take Bitcoin payments for products or services
— Create an online casino that accepts Bitcoin payments
— Complete microtasks for Bitcoin payments
— Become a Bitcoin broker
Cryptocurrency is huge in 2018 and it is only going to grow bigger and more popular. Therefore, you want to ensure you give yourself the best chance of making money from this market Hopefully this list will have helped you find ways you can make money from Bitcoin in 2018 and beyond