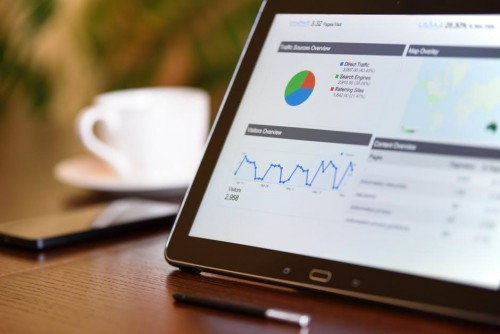 It's hardly a secret that for a lot of us, saving money is important. In fact, it can even be vital for those who may be struggling financially. Luckily, the world has answered in kind to these financial woes, and the money saving options available across all kinds of markets today is more vast and effective than ever. The internet is a magical place, and it has only proven to expand the world of budgeting and money-maximising, so why shouldn't we take full advantage? We understand that not everyone will know where to start when it comes to using the internet to save money, and so we've decided to pull together just a few tools to get you started. So, if you're looking to maximise your funds, why not read on?
Use Comparisons – For Everything!
No, really. Compare everything and anything that you can compare if you want to make the most out of the money you're spending online. If you search hard enough, you truly can find anything, so don't hesitate to take a little search! To help you get your foot on the proverbial ladder, however, we've pulled together a couple to get you started:
Comparing Insurance: There is no one site that we can list here, as insurance comparison sites truly are in abundance. Go Compare, Compare the Market, Confused.com and so many more are all readily available for you to search for all the insurance you could possibly need – within reason, of course. Compare car insurance, home insurance, travel insurance and even the likes of pet insurance in some cases! Some of these comparison sites go beyond just insurance, with Compare The Market offering utilities comparison, and a cuddly Meerkat-shaped reward when you take out a policy through their site! One thing to note, however, is that if you truly want to save money, don't buy anything. You're likely to get calls from other companies not listed on the comparison site, but who have access to your information through it, and in most cases, these deals are actually better!
Compare Travel Fares: If you need to travel or are looking for the best fares for that much-needed holiday you've been meaning to book, comparing has never been easier. For those looking for cheaper train fares, why not take a look at Moneysavingexpert's Tickety Split tool? This tool will find you the cheapest fares for your journey by splitting up fares! This might seem counter-productive, but in actuality, it's often cheaper! It just means having more than one ticket. If you want to travel further and jump on a plane, Skyscanner will compare flights to the same destination from a range of different airlines, so you can pick out which one works best for you! Similarly, Travel Supermarket will compare everything to do with your holiday including hotels, insurance and car hire.
Comparison sites make it so much quicker and easier to get the cheapest and best value available for your budget. While you could search out cheap fares and insurance yourself, with the use of an online comparison tool, you'll have the results you need in as little as a couple of minutes, if not less in some cases. There are comparison tools for absolutely everything, from the likes of something as simple as insurance, to the more specialised foreign exchange brokers on the market. If you're due for insurance, want to dip your toes into trading, or are even just a little curious, why not take a look around to see what you could save?
Sign Up To Cashback Sites
You may have already heard about the new trend currently making its mark – and it comes in the form of cashback sites. These sites offer users the chance to click through their site to reach a retailer, spend at that retailer, and then gain back some money from the purchases that they have made. Of course, there is more to it than that and there are some key safety tips that you really need to ensure you follow, but these sites truly can be a great way to get something back when you spend.
The amount you'll get when you use a cashback site really does vary. Sometimes you'll get a few pence, while there are some opportunities where you could gain back hundreds for mobile contracts, or big-ticket items. Signing up to these sites is usually completely free, so avoid the ones that ask you for any cash, and then it's (mostly!) as simple as logging in, going to a retailer, and purchasing the goods or services that you needed. It can take weeks for the cash you get back to appear on your website account, however, so bear this in mind!
Remember those tips we mentioned? Well, this is where we give them to you:
1.Think of cash back as a bonus. – If you think of your cash back as a bonus as opposed to a right, then you'll save yourself being potentially disappointed if it doesn't come through. Due to the tracking nature of these sites, sometimes things can go wrong, so you may not always receive the payment you expected. If this is the case, get in touch with the cashback site – just remember that sometimes the cashback site doesn't get the money from the retailer to pass on to you!
2.Technically, the money isn't yours until it's in your bank account. – Cashback sites can be small companies, and these small companies could very well go bust. There's very little protection if this happens, so don't think of the money is yours until you actually withdraw it to your bank account!
3.Never store money in the site, always withdraw it as soon as you can. – For the same reasons as above, it's important not to store money on the cashback site. The moment you can withdraw your funds, do so!
4.Focus on the cheapest, not the biggest. – Cashback can be tempting, but if you find a better deal elsewhere WITHOUT the cashback option, then choose that instead!
5.Clear your cookies! – This just makes the tracking so much easier for the cashback site – if you clear your cookies, and then use the site, there'll be no other cookies it is competing with.
Make The Most Of Budgeting And Personal Finance Tools!
If you know for a fact that you struggle when it comes to keeping track of your money, using an online budgeting tool could be a great way to keep track of what you're spending and where. Signing up for a personal finance management service can help you to save money in the long run, and truly work out just how much you have to spend on what. Knowing your income, what your outgoings are each money, and what you'll have left over at the end of your money commitments will not only help you keep it all in check, but it can also give you peace of mind knowing what financial situation you are in.
Similarly, once you've set up a personal finance management system, there are plenty of online tools to help you create a budget too. From paying your bills on time, to even saving a little money each payday for that holiday you've wanted to go on, budgeting can be a great way to maximise your funds – and it can all be done online too, so you can access it all from anywhere!
When it comes to getting more bang for our buck, it can seem like an impossible fight, but hopefully these few tools have equipped you for the battle. Maximising the funds you have available doesn't have to be difficult, and with the right tools and support, you could be well on your way to making the most of your income!