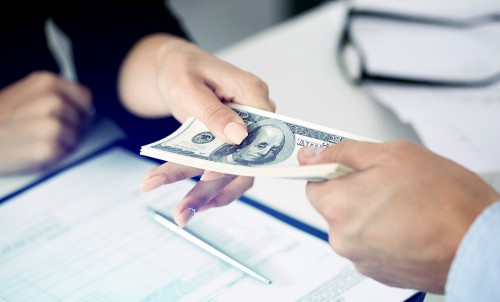 Starting a new business can be exciting and overwhelming at the same time. One of the trickiest aspects of it is acquiring funds to finance the business. Like most startup businesses, you will likely apply for a business loan.
This can be a huge challenge as there are a lot of steps involved – applying for a loan that best benefits your business, making sure you qualify for the loan, etc. Since there are so many things you need to consider, it's best to understand the top do's and don'ts of applying for a business loan.
The Do's of Applying for a Business Loan
Before you even consider your options, you should first learn how to write a business plan. Your pitch should clearly outline the exact amount of money you're going to need and how you're going to spend it. Make sure you're prepared to give a detailed explanation about the commercial offering of your business so you can make a strong case for yourself.
Since banks need an assurance that you can be trusted to make repayments, be ready to make a cash flow forecast so you can demonstrate your expected returns from your expenses. It's important to be prepared with plenty of research when you're applying for business loans. This makes a stronger case for you as it shows that you're tactical, knowledgeable, and realistic.
Additionally, you should carefully consider the total cost of the loan by comparing the Annual Percentage Rates of various options. You might consider choosing a loan with low interest rates and a long repayment period, but you could end up paying more money in the long run with this option. Some businesses may opt for a loan with higher interest rates and a short repayment period as it costs them less in the long run.
The Don'ts of Applying for a Business Loan
One of the biggest mistakes you could make when applying for a business loan is settling for a secured loan. Banks may be more ready to provide secured loans than unsecured business loans as there is minimal risk for them and maximum risk for you. The bank will seize your assets and property to make up for the debt you've defaulted on. And that without considering the fact that many people simply don't have the assets to give as collateral. Having to bet your property for a loan can be taxing as well and put more pressure on you to repay and on your business to perform. You just never know what can happen in business and losing a home in addition to a failing business can be difficult to handle.
Instead, opting for an unsecured business loan would probably be the safer option, unless you have seriously thought through another approach. Ideally, you need to research every option available to you – once some real research has gone into it you will realise that your options don't end at just a general loan. For instance, aspirebusinessloans.co.uk offer a variety of different business funding options ranging from unsecured & secured business loans to invoice & debt refinancing.
If the bank you're applying to is only ready to provide you with a secured loan, you could either shop around or wait for a better opportunity. Additionally, you should also avoid settling for the first bank that comes to mind when applying for a business loan. Try to consider all your options and choose a bank that offers exactly the type of loan that you need.
Conclusion
There is a mountain of information to be processed in regards to a business loan. If you feel like you're not in a position to make the right decision, consult a friend or an expert who could help you in making the right decision and creating a compelling business plan. If you're meeting with an expert, it will be useful to have some important questions written down beforehand to make the most of your meeting. Before you consider applying for a business loan, make sure you have a clear and realistic understanding of your revenue so you can avoid a credit disaster.