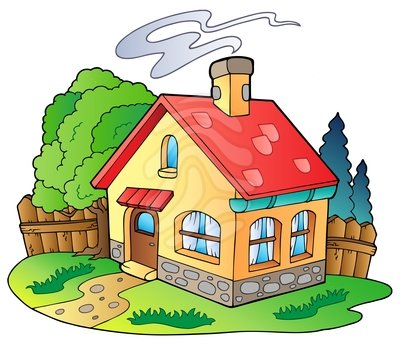 Selling your home doesn't need to be a long, laborious process – there's always a quicker way to do things. Check out the tips below to get started:
When selling a property most people will tell you to expect the process to drag on for a good few months while the estate agents faff around with paperwork and people waste your time viewing your property and not putting in an offer. This is why it might be a good idea to remove estate agents from the equation to speed things up – it is the 21st Century after all; aren't we experts in everything now, thanks to the Internet?
'But, actually remove estate agents from the question?' you might query, a twinge of dismay in your voice and a nervous feeling creeping into your stomach. 'I can't do that?' Yes, you can, it's actually easier than ever to move from traditional selling processes to a more fluid, and ultimately quicker, method.
You could go down the cash for property route, with services such as We Buy Any Home valuing your property for a fair price and then paying you cash for it. The whole process could take around two weeks, from the initial valuation to you receiving the money and moving out!
It's perfect for people who might be in financial difficulty or need to move out of an area quickly, it takes away any of the long winded processes that come with listing your property with an estate agent and can also save you money on fees.
However, if the thought of rejecting expert help fills you with nervous dread there are ways to guarantee a quick sale, even if you are working with an estate agent.
The first thing to ensure is that you clearly instruct them when it comes to what to include in their listings, and where to take pictures, as well as taking great care to consider their valuations before agreeing.
You know your property better than them, after all, and while they might understand what sells you understand what first attracted you to your home initially. Ensure they use a professional photographer to take images in natural daylight and that they provide plenty along with an accurate description.
It also helps if you ensure the house appears clean, tidy and in order to those viewing it. If there are wall tiles missing, uprooted carpets and cupboard doors hanging off in the kitchen people might be put off.
A little DIY goes a long way when it comes to selling a house, so while you might expect people to look at the bigger picture they will focus on the little things when viewing a property – we now live in an age where people look for convenience and ease and simply want to plug and play when it comes to property.
Selling a property is no easy feat, so consider your options carefully and enjoy a quick sell and move by utilizing these tips.