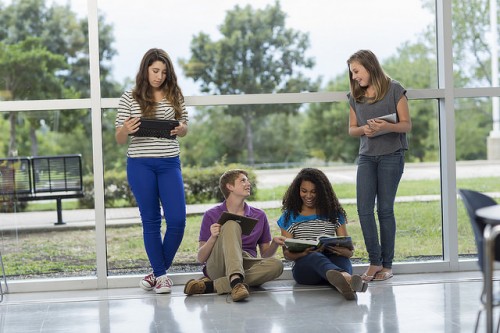 Looking out at the financial landscape, it's difficult not to be filled with a certain level of cynicism. From Boiler Room to The Wolf of Wall Street, Hollywood has hit the public with the idea of financiers as slimy, calculated money-mongers who would steal your gran's pension given half the chance.
The perception hasn't been helped by real-life scandals that have hit the industry – and the headlines.
2008's economic meltdown turned the sector on its head and, in turn, led to the banks being about as trusted as an urban fox pretending it's guarding your bins.
Speaking to the BBC, chairman of the Treasury Committee Andrew Tyrie has claimed, "Confidence has been badly shaken needs to be re-built. That's a big job and it's not going to be done in a year or two. It's a job that will need to take place over many years."
Yet it's a perception that the sector is desperate to change – especially when it has little bearing on the reality of the banking world.
Behind the Gordon Gecko stereotype, the world of finance is run by generally honest individuals trying to keep your money safe.
And these institutions require a constant stream of new blood to instil a renewed sense of trust in the public.
So if you want to enter the industry, what do you need to do?
Love those numbers
While nobody needs to love their job, a natural enthusiasm for numbers will help you in the long run.
Beyond that, the right qualifications are vital for entering the industry. An accounting and finance BSc or a high-level qualification in economics can give you a comfortable head start, especially if you manage to nab an internship during your studies.
After you've finished your degree, a number of career paths are open to you. Do you want to help small businesses balance the books? Or do you want to hit the stock floor and bid like a megalomaniac on Flog It!?
No matter how long you're operating in the industry, you'll always be challenged by the broadening pool of rules and regulations constantly being enforced. Over the past few years, thanks to issues of trust, the free market has become marginally less free, tightening the rulebook to avoid abuse from opportunists.
Any young buck in the industry expecting a Wolf of Wall Street tribute act better look elsewhere. This is a tough job requiring a sharp mind and rigorous commitment to ethics.
For your hard work, the rewards can be great. From company cars to exorbitant salaries, pay day can make the effort well worth it.
The banking sector is ultimately vital, no matter how much cynicism is levelled at it. So if you want to get paid big and help people with their finances, you know what to do.