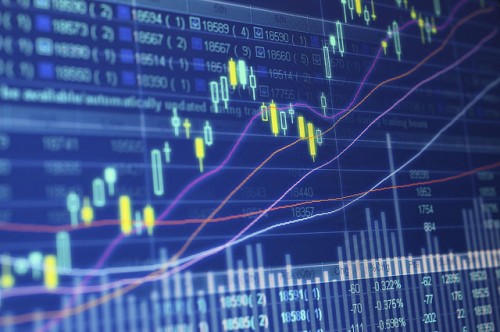 Whether you've spent years travelling to a certain country and now want to buy a property in your favourite area, or have recently decided to explore the world in search of a holiday home, it's important to understand the finances involved. There are many money-related things to consider including mortgages, tax obligations and more, so let's delve a little deeper into some of the more complex issues.
Mortgages for overseas property
When it comes to looking for properties to buy abroad it can be easy to concentrate on the fun things and spend hours perusing exclusive, rare and beautiful properties available in top locations. And while it's fun to dream about luxurious apartments and exquisite estates it's also important to familiarise yourself with some of the more mundane (yet crucial) facts surrounding mortgages for overseas property. Without adequate finances you won't be able to get that dream home, after all, and while there's much advice online about making mortgage arrangements, here are a few ideas.
Before you do anything, it's a good idea to contact a financial advisor familiar with buying properties abroad that will help you make the right moves. That said; don't be surprised if you're encouraged to remortgage your UK home to help buy the property of your dreams overseas. This is, quite possibly, the most straightforward option, but you must be aware that failure to make repayments could put you at risk of losing your UK property.
Borrowing from a UK bank to buy a property overseas is another option to consider. However, it's not always as simple as it might seem. This is because many UK-based banking groups that are prepared to lend you money tend to have offices abroad, so you might still end up getting a mortgage in the country of your choice. The good news is, all arrangements will be regulated by the Financial Conduct Authority (FCA), meaning you'll receive help if you're mis-sold a mortgage.
Take out an overseas mortgage
What's more, there's always the option of taking out a mortgage abroad through a specialist broker in a bid to fund your new investment. The downside to this, however, is that the recession has made it very difficult to borrow large sums of money in many countries and as overseas mortgages are not monitored by the FCA, you could leave yourself a little vulnerable if things were to go wrong.
Overseas property tax matters
When buying abroad, you must also know the ins and outs of overseas property tax matters to avoid being caught out by any surprise payments. Research is the best way to familiarise yourself with procedures and laws, so here are a few things to bear in mind.
As an overseas property owner you will have to pay capital gains tax on the property when you sell it if it's not your main home, although many countries make significant deductions or waiver the fee completely depending on how long you've owned the property.
You'll also be liable to the local equivalent of council tax, so before you sign on the dotted line and bag yourself that property abroad, be sure to find out how much you'll need to shell out. This can differ considerably depending on where you're going to be living, so always do your research.
Although not directly property related, don't forget that you might still need to pay UK Income Tax on your foreign income. This will add to your outgoings and should be factored in to your overall resettlement budget.
So, as you can see there's plenty to consider but with the right financial guidance you should be able to clear up all financial matters.