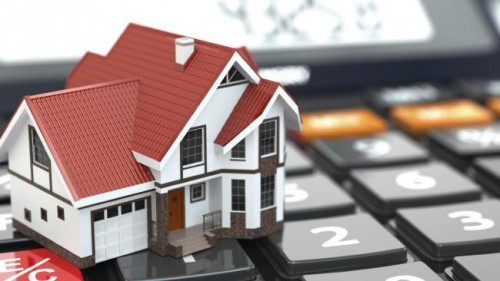 When you want to purchase a home, the first thing you do is get prequalified for a mortgage. Prequalification tells you how much home you can afford and gives you a starting point for looking for your dream home.
But before you run out and start looking at home near the top of your budget, take a closer look. Owning a home is about much more than the monthly mortgage payment. In fact, it's not inconceivable that the monthly payment you think you will have will actually be closer to double or even triple what you expect once you take into account all of the hidden costs of home ownership.
Expense #1: The Stuff You Have to Have
For starters, buying a house can be an expensive ordeal. You've probably heard the term "closing costs," but what does that mean? Closing costs, which usually run about 2-5 percent of your mortgage amount, may include realtor commissions (which may be covered by the seller), attorney fees, title fees, title insurance and city or state taxes and fees for transferring the title. In some cases, certain upfront costs for homeowner's insurance are also included in closing costs. For the purchase of a $300,000 home, then, these costs could range anywhere from $6,000 to $15,000, and must be paid at the time of closing.
Closing costs are in addition to any other fees associated with buying the home, such as inspection and appraisal fees. However, there are additional costs that are non-negotiable that can drive up your monthly housing payment. Property taxes and insurance are the two most common, potentially adding hundreds of dollars per month to your bills. HOA or condo fees can also eat up your income and can be unpredictable as rates change annually and some associations charge assessments for improvements. Depending on the amenities offered by the association, your HOA or condo fees can be almost as much as the mortgage payment itself.
Expense #2: Optional Charges
Some of the biggest expenses of homeownership come from the things that you can't always plan for. In fact, the most expensive part of owning a home comes from unexpected repairs. There are literally hundreds of things that can go wrong, from a flooded bathroom to a damaged roof to squirrels living in your walls. Even if you spend time and money on maintenance you're almost guaranteed to have to call upon a Denver handyman at some point to come out and fix whatever has gone wrong.
And maintenance isn't cheap either. Research from MarketWatch revealed that American homeowners spend an average of $3,000 per year on home maintenance, including taking care of heating and cooling systems, gutter cleaning, lawn care and pressure washing. Considering that the average amount of necessary costs is about $6,000 per year, that's an additional $9,000 per year that homeowners shell out in addition to their mortgage payment. Add in costs associated with unplanned repairs, and that number grows considerably.
Another oft-overlooked cost of homeownership is the cost of renovations. Some home buyers choose fixer-uppers with the intent of making it their own, but quickly find that the actual costs of their projects exceed the planned costs. Even when the home is in good shape, many homeowners want to put their own stamp on the place, which can easily cost thousands of dollars. In fact, research shows that on average, homeowners spent $5,000 to $7,000 renovating their homes in the last year. Some renovations even run well over $20,000.
What to Do
The question then is what you should do, knowing that homeownership comes with hidden costs. The first answer is to buy less house than you can afford. Not only does that leave you some breathing room in your budget, but it can help offset the pain of these hidden costs.
Second, shop around. When purchasing homeowner's insurance, for instance, get quotes from multiple carriers to find the best deal. Get quotes from multiple contractors for renovation or repair work.
And finally, put money aside for unexpected costs. Mortgage experts recommend saving 1-2 percent of your mortgage balance each year for unexpected maintenance, but even putting aside $100-$200 per month can give you a little cushion to soften the blow of a big bill. Even if it doesn't cover everything, you won't have to take on as much debt to get things fixed.
Owning a home is a major achievement, but it can also be an expensive one. Know what you're getting into, and you won't end up drowning in debt and bills you can't pay.