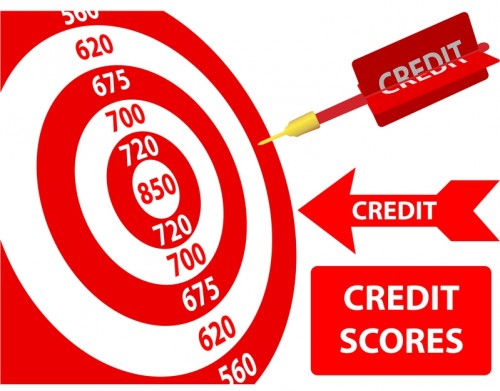 I, like many individuals, fell into the trap of credit cards, student loans, and medical bills.
As a young fellow, mid-twenties, I already had my first credit card at 18 which quickly maxed out and, due to my naive nature, into default. I was also the type of person to jump into college without really thinking things through so of course I took on student debt (and to make matters worse … never finished my degree). Plus, I neglected health insurance and after one trip to the E.R. I was looking down a pit full of debt.
I've made some truly horrid decisions when it comes to finances.
You can expect that my credit isn't exactly what you'd call spectacular.
… but I'm righting the wrongs.
The First Thing: Education
Way before I would recommend diving right into personal finance and conquering your credit I would have to say to peddle it back and take the time to educate yourself about why and how you go yourself into this financial mess.
One of my favorite sources of information regarding personal financing is Reddit.com/r/personalfinance because it lets you talk with many others in a similar situation. Starting here gives you an excellent start to figure out what went wrong with your finances and what's available for getting it back on track.
You education needs to include everything from creating a budget to understanding what options you have in your area (in my case of Salt Lake City there are many different government options – and the same are there for you, too, in your city).
The Second: A Budget
Budget? A second item?
I say yes because if you're not educated in how to create a budget (and manage those expenses) then I have to ask what are you really doing other than wasting more time for something you probably won't track in the long-run?
I believe this section speaks for itself.
Get whatever tools you need (like budgeting software) or even just a pen & paper to keep track of everything. You have to be willing to invest your time into your finances if you ever want to understand and put in place a motion to get you out of it all.
Since my mistakes I now keep every receipt, track transactions online, use software, and ask "do I really need this?" each and every time I make a purchase.
The Third: Fixing the Credit
Your credit has to be fixed otherwise you'll end up in my situation where you have to ask your parents to cosign for just about everything (and that's very, very embarrassing).
In my situation I went with the highest reviewed credit repair firm I could find in my area. By working with working with an organization with extensive experience in this area I was remove some of the negative items on my account which definitely helped to put things back on track, credit wise.
There's no shame in reaching out to these companies and to be frank – just do it. I say this because if you're like me then you're not the type to spend the next 100+ hours trying to figure out tax law, calling companies, negotiating, and the like. I got better things to do (like work and spend time with family) which makes it worthwhile to pay for these types of services especially if they know what they're doing.
The Fourth: Pushing Boundaries
One of the first lifestyles I fell upon after grossing so much debt was of the frugal type. I'm a firm believer in living within your means and finding ways to save money (without being cheap) but after a while being frugal can only get you so far. Not only are there tax benefits to going back to school but it pushes your boundaries.
I believe you can only be so frugal so what's really needed is to step it up and push yourself when it comes to work. Landing an extra part time job, starting a little side business, or finding ways to earn extra money, though sometimes stressful, can do wonders for knocking down your debt which is why I took up going back to school (this time for a degree I actually enjoy).
I, like many others, make these mistakes. It's not fun and it adds a burden to life like you'd never imagine. But, it's something you have to deal with and be willing to take responsibility for. These debts aren't going away.
I believe, from my experience, the way out of the pitfall that is debt is to educate yourself, get a budget going, work with professionals at credit, and push yourself to do better in your career. I can't say my method will work for everyone reading but I'm more than sure at least one (or two or three) are enough to take a sizeable chunk out of their debt and put them on the road to rebuilding their credit.