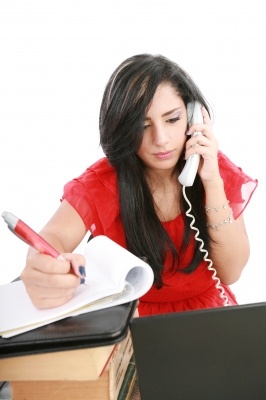 Today most anything of importance comes back to requiring a good credit score. Whether you want to purchase a home, a car, acquire a credit card, car insurance or even a job, your credit score can be a determining factor. So, you may wonder what your options are if you have a poor credit score and fall short on your monthly bills. Luckily, there are other ways to acquire money, without the need for pawning your jewelry or applying for a high-interest payday loan.
Apply for a short-term loan online
When you fail to make payments on time your credit score reflects it. Due to this fact, most traditional banks won't approve you for a line of credit or a personal loan. Fortunately, there are other banks online that have different and less stringent requirements for a line of credit loan. This lets you acquire the sum of money you need to cover your immediate expenses. They also have several repayment options that you can choose from so that you can pay back the money you borrow on time.
Family and friends
If you are close to a family member or friend and they are financially stable, you can ask them for a small loan and then repay it the same as you would one that you acquire from a bank. Make sure that you have the monies in your budget to make good on your promise and establish monthly payments that are fair to both parties. Borrowing the money this way will eliminate interest and possible penalties.
Use your talents
If your budget is tight and you can't seem to make ends meet, borrowing money is just going to add more debt. A better approach is to use your talents to earn extra cash. You could print up business cards and do handy work like mowing lawns or painting. or babysit for parents you know in your community. There are also jobs online such as writing for blogs or taking surveys.
Have a garage sale
If you have a basement, attic or a garage filled with a collection of items you no longer need or want, a garage sale provides the perfect way to declutter your home and make a few extra dollars in the process. Go through your things and sort them into various categories and then set them up neatly on tables on your front lawn. You can place an ad in the local paper or post signs on connecting streets. Just make sure to have everything ready to go early in the day, as that's when you'll get the most traffic.
Pull in your belt
Falling short on cash once in a while can happen to just about anyone. If you find yourself in this position the best way to recover and prevent a recurrence is to reduce your debt. While you may think you already live frugally, there are many ways to save a few dollars here and there that can add up quickly to money left in the bank. For instance, if you have a cell phone you can cancel with your current provider and use a month to month cell phone. Many of them run as little as $50.00 per month. The same goes for your cable bill, switch the plan to basic service and use the Red Box to rent a movie a few times a month. If you live in a populous area with many grocery stores, check their flyers before you go food shopping. Unbelievably, they very rarely have the same items on sale. Also, make sure to bring coupons, they can help you save even more.
With the evolving internet maintaining a good credit score is more important than ever. With one click of a button, a potential loan or employment opportunity can go awry. Use your skills and resources to get yourself back on track and your bills paid on time. The good news is that it only takes a few months to start to notice a positive change to your credit score.