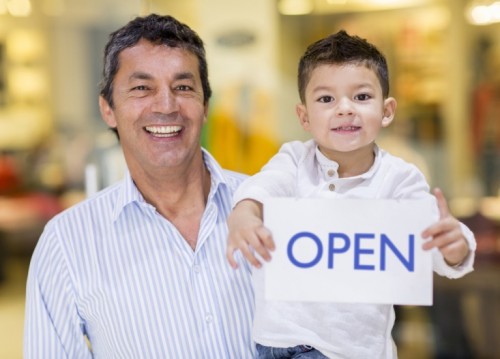 When exchange rates are in your favor, it can seem like a smart move to start a business abroad or expand an existing one into new territories. By doing so, you immediately have access to a vast new marketplace, with unlimited potential customers. It sounds like a no-brainer, right?
In practice, setting up an overseas business is risky. There are many pitfalls to consider and if you don't undertake a full risk assessment, you could end up losing a lot more than money.
Start-up Costs
Do not underestimate the costs of starting your new business or branch office overseas. Depending on where you plan to open an office, these could be considerable.
First and foremost, there are legal considerations. You will probably need to register your business and acquire a business license. Depending on the size of the business, you may also need to deal with the tax authorities.
Take Advice
In some countries, setting up a business is relatively straightforward. For example, if you decide to open a branch office in the UAE, several agencies can assist with free zone company setup from start to finish. But, if you wish to start a business in Nigeria or Brazil, it will be more complex.
To make the process as seamless as possible, it is essential that you hire a local legal advisor and an accountant. Any wrong moves in the early stages could prove catastrophic. After all, the last thing any business owner wants is to fall foul of the law in an overseas territory, especially if corruption is widespread.
Make sure you understand exactly what you are getting into. In some countries, corruption is a real problem. For example, if you wanted to start a business in Latin America, expect to pay out a lot of money in bribes to corrupt officials.
Choose the Right Location
Many companies opt to open a virtual office, at least in the early stages. This gives you a local address and telephone number, but no actual geographic presence. A virtual office is useful if you want to establish contacts, but the only way to build an overseas business is by opening a local office.
Choose your location carefully. Costs will vary and local knowledge in this regard is critical. The last thing you need is to open a business in a suspiciously cheap location, only to discover suppliers are unreliable and transport costs are prohibitively expensive.
Learn the Language
To run a business in a foreign country, you need to be able to converse with the locals, if only to avoid being ripped off at every turn. Learn the local language or hire bilingual employees who can translate on your behalf.
Create a comprehensive business plan before you do anything concrete. Talk to other businesses already operating in your target market. It is critical that you understand local customers and business practices, as small things often get lost in translation.
If you have the right entrepreneurial spirit, there is no reason why you can't make your overseas venture a success, but tread wisely and listen to expert advice.