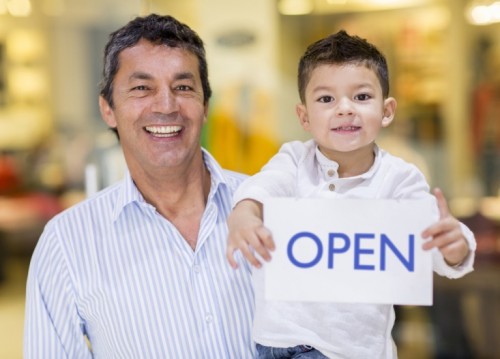 The basic rule of capitalism is that you need money to make money. Some people save up to start a business, but that may not be enough to get a business really going. Often, small business loans will have to be secured so the business can operate and grow.
The problem is that it won't always be easy to secure the loan you need for your business. The traditional sources of loans are the banks, but approaching them comes with its own set of pros and cons.
Pros and Cons of Bank Loans for Businesses
It's great if you can secure a loan from a bank. As they offer several crucial advantages:
— You can enjoy lower interest rates. The cost of the loan is far less than what you have to pay other sources of loans. For example, people who have used credit cards have found the interest rates much higher.
— There may also be some tax benefits, because the money from the business you use to pay off the loan may be exempt from taxes. But the URS rules for this can be complicated.
But the problem with securing a loan from a bank is not with the loan. It's usually with the loan process:
— It usually takes a very long time to complete the process. The bank takes is time verifying all your business details. This is one of the more notable advantages of getting a loan from alternative sources, who can send a merchant cash advance within just a few days.
— Banks also need a lot of info, conditions, and documents. Sometimes it feels impossible to comply with all their requirements.
— Most of the time, the bank will require that you have exceptional credit, and even with that you still need to put up collateral. That usually means you may have to risk your own house for your business.
— Banks also don't have a promising approval rate for small businesses, especially if you're just starting out. It can be aggravating having to put in so much time to the loan application process inly to have the application denied. In contrast, some alternative lenders have a 90% approval rate, and you get your money in a day or two.
A Better Option?
Alternative lenders may seem to be a better option if you need funding fast. Of course, they only offer small business loans in amounts that they know your business can afford to pay. Usually, the loan depends on how much your business makes in a regular month, and then the lender gets back its money by getting a percentage of your regular sales.
This means that you won't be forced to pay back a definite amount when business is slow. If you only make $500 in a day and the agreement is for 10% of the sales, then you only pay out $50 for the loan. On good days when you make $2,000 a day, you can then afford to pay out $200. This type of payment scheme isn't available with banks, which tend to ask for a definite monthly amount to pay back