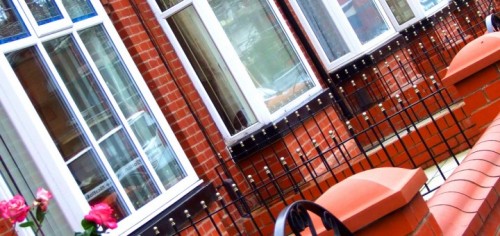 While real estate growth has been pronounced in the last 18 months, this has brought significant challenges as prices have risen beyond a level that the market can bear. This has also begun to impact on the rental market, while the issues within this segment have been exacerbated by the government's drive introduce more stringent regulations for private landlords to adhere to.
In terms of rental market growth, the warning signs have been there since the middle of last year. Back then it was revealed that the average cost of renting a home in the UK will increase by 7.5% annually for the next 18 years, with the market buckling under rising demand from aspiring buyers who are unable to purchase a property. With a lack of affordable housing creating a huge imbalance between supply and demand, the rental market has become crowded and enabled private landlords to make hay.
As part of the existing government's drive to reverse this trend and restore balance, however, the landscape for landlords has changed considerably. In addition to selling off public land and partnering with private construction firms to build new structures, for example, the Tories have also looked to place greater restrictions on private landlords by eliminating tax benefits and increasing stamp duty in the buy-to-let marketplace.
These initiatives have had a double-impact on the private rental market. Initially, rising demand in the rental market encouraged landlords to increase monthly prices, creating a scenario where tenants are faced with repayments that are disproportionate to their earnings and ultimately beyond their means. More recently, there has been a drive among landlords to quickly sell their properties and cash in while the market is strong; so that they can escape before new tax legislation takes hold in April.
This has triggered a huge rise in the number of evictions, as tenants to struggle to pay their rent and landlords strive to offload their assets as quickly as possible. We have even seen greater use of Section 21 accelerated possession procedures, which enables landlords to reclaim their property from tenants urgently. This can hardly be good news for society, as it may leave some unable to afford any kind of home as prices spiral out of control.
Ultimately, these measures may yet create more balanced sales and rental markets, as the supply of affordable housing in both segments increases and helps to drive more organic growth. The short-term fall-out is one that cannot be ignored, however, as a rising number of evictions and repossessions underlines the true state of growth in the British housing market.
With this in mind, it can only be hoped that new-build homes and affordable properties can find their way onto the market soon. Otherwise, the demand for social housing may soar during the next two financial quarters and throughout 2016.