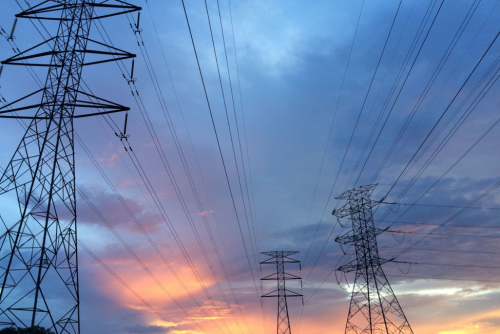 If you're familiar with concepts such as forex rigging, you could be forgiven for thinking that the world's financial markets are resigned by corruption and manipulation. Some will also question that ethical nature of selected assets, such as oil and shares belonging to major energy conglomerates.
This trend has changed in recent times, however, with so-called 'clean and renewable energies' underpinning an increasingly lucrative asset class in 2020.
But just how popular is clean energy in the modern age, and how can you access this market in the most profitable and cost-effective manner? Let's find out!
Clean Energy will Grow Dominate the Market by 2050
Interestingly, 2019 was the UK's cleanest on record from an energy perspective, with more electricity delivered from renewable sources than fossil fuels for the first ever time.
This is down to a combination of changing environmental attitudes and the growing scarcity of fossil fuels, which are set to burn out by the year 2060 if we continue to consume them at the current rate.
In the interim period, global electricity demand is expected to increase by 62% by 2050, creating a scenario where renewable energy is required to boost capacity and provide a more sustainable fuel source. As a result, it's estimated that renewables will become the world's dominant fuel source by 2050, creating a significant investment opportunity for individuals in the process.
In terms of value, renewable investments will achieve a cumulative value of around $10 trillion during this time period, so investors who participate in this market at a relatively early stage will be able to secure considerable gains in the longer-term.
Currently, wind and solar energies remain the most popular entities in this market, with the former currently accounting for 41% of all additions to North America's energy grid in 2015.
Solar power has also grown at an incredible rate since the turn of the century, with demand soaring at an average of 59% globally between 2006 and 2016. It now accounts for more than 1% of the world's total power, and this number is set to increase markedly in the future.
How to Invest in Clean Energy
As we can see, wind and solar stocks are set to benefit most prominently from the rising demand for clean energy, and this could well focus your attention as you look to profit as an investor.
There are certainly investment portfolios that focus strongly on wind and solar farms in the UK and Europe, enabling investors access to a diverse range of shares that have huge potential in the short and medium-term.
Downing is also home to an extremely progressive equity fund, which was launched in March and offers access to various businesses that deal directly in renewable energy. Managed by Downing's Rosemary Banyard, this features up to 40 small to mid-cap positions across an array of markets, with priority given the firms that are capable of achieving above average returns in capital.
This presumption is based on a sustainable competitive advantage, which can survive various market forces and trigger long-term gains.
Such funds will become increasingly lucrative over the course of the next 30 years, as the world continues to drive to achieve carbon neutrality and renewable energy sources begin to supersede fossil fuels.