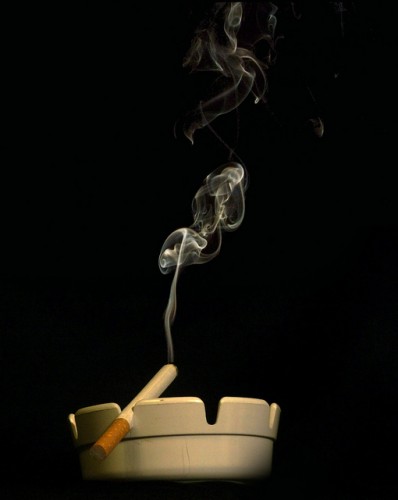 An age-old piece of popular wisdom concerning smoking in the UK goes something like this: the Government is against people giving up smoking completely, because the income from taxation is such a huge value.
That might hold water were it not for the fact that treating those with lung cancer, heart problems and other diseases and illnesses associated with smoking actually cost the NHS more; according to Businessplusbaby.com, the treasury brings in £12.3bn, but the NHS spends £12.9bn on smoking treatment/prevention.
Clearly in an ideal world (both financially and emotionally) the dynamics of that arrangement would shift, the numbers of those suffering would drop, and the economy would therefore save money on NHS costs (which can be divided further into £3bn of smoking-related deaths, and £5bn in smoking breaks).
So if people are moving from smoking to vaping the economy should slowly be benefitting from the shift in emphasis. And they are moving, as recent figures revealed that the number of vapers in the UK has risen from 2.1m to 2.6m last year. Action on Smoking and Health states that the vast majority of these are smokers swapping over, and not newcomers.
When one also considers that evidence from Germany suggests that even giving up in middle age has significant health benefits for long-time smokers, then we should start to see a reduction in that £12.9bn soon enough. That, therefore, will translate to the small businesses that are losing money every day.
Vaping shops are opening across the country, simultaneously giving jobs to managers, assistants, and those who create the liquids. Some of the well-known e-liquids are imported from China and Europe, but there are more than 1300 e-cig and vape shops listed in the e-cig directory across the country. That doesn't take into account on-line only stores as well.
We've spoken about the boost to the government and small businesses, but there will also be a boost for the wallets of those quitting. Someone smoking 20 a day could save themselves more than £1,200 a year by swapping over, according to thevapingshop.co.uk.
Where will those savings go – is it too much to think that it may be pumped straight back into the UK economy through purchases of white goods, luxuries, cars, holidays, leisure, and so on? And of course, if health campaigners have their way vaping could one day be regulated and available on the NHS.
Public Health England, a supporter of vaping as an alternative to tobacco, has said it "looks forward to the arrival on the market of a choice of medicinally regulated products that can be made available to smokers by the NHS on prescription."
Every benefit for this country is mirrored in other nations where vaping is taking hold. Apparently the industry will be worth $10bn in the US by the end of 2017, boosting both federal and local government coffers through taxation, while there were also more than 3,500 vape shops in the US by the end of 2013.
Closer to home, perhaps the biggest battle faced by Public Health England is overturning the apparent misconception held by many that vaping is worse for health than smoking. That will only come when the results of long term studies are assessed, when the vaping industry is regulated so that e liquid testing by EL-Science and others is held up as standard, and when the savings to the NHS resurface as spending elsewhere to benefit smoker, vaper and non-participant alike.