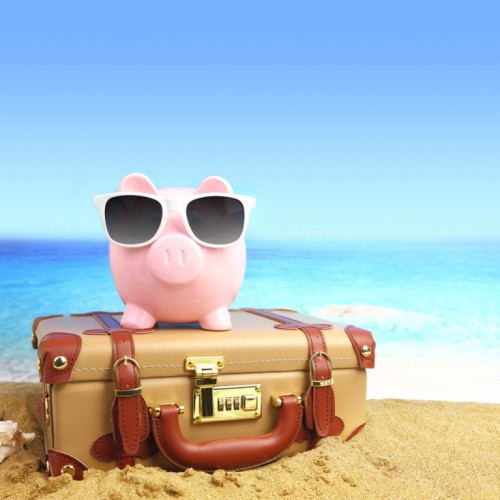 It is no secret that travel costs have skyrocketed in recent years. From super-high hotel rates to ever-rising airfares, getting out of town has become much more expensive. If you want to enjoy a fun family vacation this year, you will need to find creative ways to save money and bring those sky-high prices down to earth.
For many thrift tourists, daily deal websites like Groupon, LivingSocial, Travelzoo and the like may seem like the answer. These sites have flourished in recent years, and many travelers have indeed received excellent discounts when using them.
Proceed with Caution
Even so, you should proceed with caution when using these deal websites. There are things you need to know, and strategies for getting the most out of these sites.
For instance, if you are on the lookout for a great hotel deal, you might find accommodations through a Groupon deal or a LivingSocial offer, but that room will only be a bargain if it is somewhere you really want to stay. If you are headed to Whisler Blackcomb for a family vacation, a deep discount on an Orlando hotel will do you no good. Before you click on the deal, make sure it is something you can really use.
You May Be Dealing with a Limited Playing Field
When you shop for online travel deals, you want to cast your net as widely as possible. Unfortunately, some travel deal websites have a far more limited scope than you might think.
Instead of partnering with every hotel chain in the area, the travel website may partner with only a few. Since the field is so narrow, you could be missing out on a great deal at one of their non-partner sites. You can use these sites for basic comparison, but always check the hotel website and other comparison sites before actually booking a room.
Read the Fine Print
As with any purchase, it is important to read the fine print and make sure you understand all the terms before hitting send on that travel deal. If you book a hotel room through a site like LivingSocial or purchase attraction tickets through Groupon, you may be giving up something in the process.
For instance, you may only be able to visit the attraction on certain days or at certain times. You may not be able to cancel the hotel room and get your money back even if your plans change. These restrictions may be no big deal to some, but they could be a deal breaker for others. Before you sign up for any kind of deal, you need to know exactly what you are getting into.
When used properly, deal sites can provide real bargains, but there are some traps to avoid as well. A restaurant coupon is not a good deal if you do not like the food. Snapping up a great deal on a hotel in a bad part of town is probably not a smart idea. Knowing what you are getting into and reading the fine print carefully is the best way to get a great travel deal and a real bargain.
Christy Joiner uses her experience as an events coordinator and travel planner to search out the best deals and is keen to pass on her tips and ideas online. She often writes for a number of different business and travel websites.