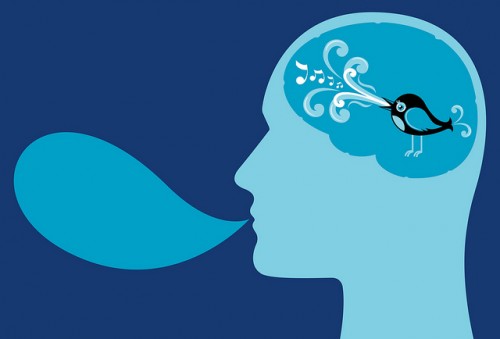 "Put your money in 3 buckets. Charity, Savings, investing. Pay yourself first ALWAYS! Even before bills"
"7 side hustles to earn Christmas money"
"Have you set any financial goals for 2015?"
These are just a few of the thousands of personal finance tweets circulating through the internet on a particular day. There is no shortage of advice from people about what you should be doing with your money. Even rapper 50 Cent has tweeted "Sleep is for broke people"!
So who can be considered a personal finance guru on Twitter? Now that is a difficult question. For a start, most tweeters tend to focus on a multitude of topics for their tweets. There are a few specialist personal finance tweeterss, but they have far fewer supporters than many more general tweeters.  Who has more influence, the specialist budgeting advisor, who really knows their stuff and produces intelligent thought-provoking financial tweets 10 times a day, but only has 1,000 followers, or the well-known television celebrity who makes a tweet relating to personal finance once a week – but reaches an audience of more than 1 million followers? Of these two tweeters, who ranks higher as a personal finance expert?
Let's look at some different types of personal finance bloggers.
Television Celebrities / Reporters / Shows
A number of the more frequent tweeters on personal finance matters tend to be allied with television programs, often reporting financial news and current affairs.
Suze Orman (@SuzeOrmanShow)
Suze Orman is an American television show host, author and motivational speaker. Her biography describes her as "America's most trusted personal finance expert". She is clearly well known, as is evident by her 1.56M followers. Her tweets don't tend to give much personal finance information, but she clearly signposts what will be occurring in her show (which is often money related). Some of her tweets are used to encourage people to apply to be on her show, for example in a segment called "Can I Afford It?" where she analyses whether people can afford a particular luxury purchase.
Kelli B Grant (@Kelligrant)
Kelli Grant is a Consumer Reporter for CNBC Online, who hosts a show called $ave Me, which covers personal finance, saving and spending. She tweets regularly about relevant and topical issues relating to finance, mainly to highlight posts she (or one of her colleagues) have written, or topics which are being covered on CNBC television. Some of these are quite practical to everyday life, like "Which stores have the best and worst store credit cards?"
Martin Lewis (@MartinSLewis)
Martin Lewis, who has 322K followers, includes television as one of his many outlets. He is also a radio presenter, columnist and author, and describes himself as being "an ultra-specialised journalist who focuses on cutting bills without cutting back". His website is http://moneysavingexpert.com and it is well named. He was announced by Peer Index, in their 2014 study, to be the most influential of all UK tweeters about money. He certainly enjoys tweeting and uses his Twitter account extensively. He seems to mix his tweets between highlighting his web postings, his television appearances, general tweets, including comments about programmes like The Apprentice, and getting into quite detailed tweet discussions with people. He has a weekly #askmartin question and answer slot.
Financial Advice Websites
A number of financial advice websites use Twitter extensively to publicise their blogposts and communicate with their readers.
Athriftymrs.com  (@athriftymrsUK)
This website focusses on how to live a thrifty lifestyle, with categories such as money making, frugal fashion, budget beauty, home renovation, recycle and reuse, and housekeeping. The tweets very much follow the topics that are on the website, but they also try and keep a personal touch. For example, there are a series of tweets showing the progress of a house renovation project while it is in progress, using photos on Instagram. Other tweets comment on specific money-saving promotions, e.g. "just saw some amazing ½ price clothes deals in Sainsburys. Stocked up on pyjamas and bras".
J Money – budgetsaresexy.com (@BudgetsAreSexy)
This is another example of a financial blogger who uses Twitter to promote the posts on his website. In this case he is also a content curator, creating daily tweets (and emails) showing other examples of personal finance news and information on the web. He occasionally includes tweets like "It's 8.53a.m. – do you know where your money is?"
Financial Gurus
There are a few people who have gained a huge reputation through their work in the area of money and finance.   It is no surprise that their Twitter feeds have a large number of followers.
Paul Lewis @paullewismoney)
Paul Lewis does the opposite to most financial tweeters. His focus is primarily on relevant, though-provoking, succinct tweets. While he does have a website, it is only there to occasionally give extra background information to expand on his tweets. He is a UK-based tweeter, who clearly keeps a good watch on money-related matters and links to a large number of other financial sources.
Robert T Kiyosaki (@the RealKiyosaki)
Robert Kiyosaki describes himself as an investor / entrepreneur / financial education advocate and author. He is probably best known as the author of the best-selling book Rich Dad Poor Dad and its sequels. He runs the http://richdad.com website. He is a regular tweeter. His tweets seem to be a mix of inspirational quotes, links to his blogposts, links to his radio show and a number simply give useful money tips. The first quote above about the 3 buckets is one of his that was retweeted 220 times.
Conclusion
So what makes these tweeters great? They recognise that their readers are human, with financial issues and worries. Whether it is a short succinct tweet, or it is a link to a well-written and interesting article, or even a link to a section of a live television show, these tweets all add value to the lives of their followers.  They aim to help people improve their situation in life, to give them hope for a better future. They aim their tweets at a wide range of followers, but they do primarily give people help at better utilising their money.