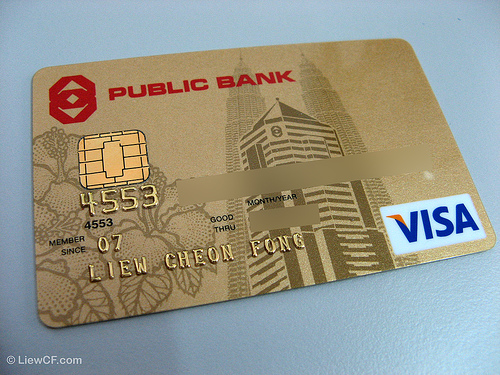 Loans, credit cards and overdraft approvals all rely on your credit score. A machine assesses your credit worthiness. This makes life difficult when applying for a loan as you may have a poor credit score, even if you are in a highly paid job and pay your bills on time. Terms and conditions for all forms of credit differ and the consumer should always be aware of this fact.
1. Denied a loan, look for alternatives
If you have been turned down for a loan then Car Cash Point log book loans is a useful solution. Restoring your credit score can be time consuming and if you need a loan in a hurry, raising a sum on the value of your car won't require any credit checks and if approved you'll have the cash loan in your bank account within an hour. As long as you stick to the agreed regular repayments this type of credit arrangement helps scores of people throughout the UK.
2. Overdrafts are a form of credit
According to the website This is Money if you constantly exceed your overdraft this will affect your credit score. Banks view overdrafts as a form of credit and will apply a black mark accordingly. Always ask your bank whether you are being charged APR, fees or, in some cases, both.
3. Not all credit cards charge interest
The website Confused.com has revealed that 58% of 'credit cards are charged interest.' This means that you can save money by taking advantage of balance transfers to a 0% credit card and avoid these charges. Make sure that you're aware of the time limits on 0% cards; otherwise you may find yourself paying an interest charge bill when the introductory time limit runs out. If you miss a payment on your 0% credit card your agreement may become void and you might have to pay interest rate charges as if you'd never had a deal in the first place.
4. Protect your purchases with a credit card
If you pay for goods with a credit card, the terms of the 1974 Consumer Credit Act mean that you can claim redress on faulty goods or if a product isn't delivered to your home. It's sometimes a better idea to pay for products with a credit card than with cash in order to access this protection.
5. Overdraft charges differ
Banks are in competition for your custom. In common with high street shops and supermarkets it's always worth shopping around. An article in The Daily Telegraph highlighted the fact that most consumers don't understand bank charges. The UK's Competitions and Markets Authority (CMA) has stated that 'it is concerned about the low levels of customers shopping around.' The CMA has also warned of 'complex overdraft charges and the difficulties in making comparisons between banks.'
All forms of credit carry fees, but it's well worth carrying out some advance research before applying for any form of credit. The terms and conditions might look boring, but it's an even greater bore to pay a fee because you didn't read the small print properly.