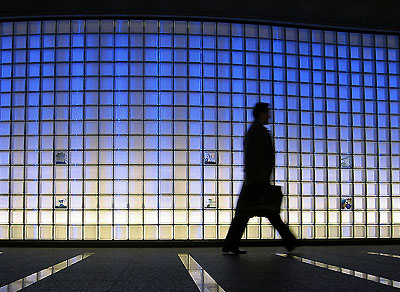 Are you a regular conference-goer? If you're an independent investor looking to build your professional network, acquire new skills, and glean insights from the best in the business, you absolutely need to be.
"I can't think of a single conference that I regret attending," says influence expert Leonard Kim. That includes conferences that Kim freely admits "went outside…my subject matter of expertise."
"Attending an investor conference is a great opportunity for less experienced investors to learn from seasoned veterans," adds Florida real estate investor Ralph Serrano, who speaks at real estate conferences across the United States.
Convinced? Let's take a look at six annual U.S.-based conferences or conference series that should be on every independent investor's shortlist.
1. Information Management Network
The Information Management Network is the gold standard for high-level investor and executive conferences. The tagline says it all: "Quality Content. Senior Executive Participation. Outstanding Networking Opportunities." IMN conferences hew to four main verticals: structured finance, financial technology (fintech), real estate, and investment management. Conference topics get fairly granular; if you're looking for middle-market multifamily investment opportunities in the Northeast Corridor, for instance, you'll want to check out the Middle-Market Multifamily Forum (Northeast), held annually in New York City.
2. New Orleans Investment Conference
Independent investors needn't venture anywhere near Wall Street to learn from the best in the business. The New Orleans Investment Conference is consistently ranked among the top networking opportunities for high net worth retail investors. Plus, it's in New Orleans — what more could you ask?
3. American Association of Individual Investors Conference
The American Association of Individual Investors Conference is another highly regarded conference for retail equities investors looking to fine-tune their strategies and meet well-placed contacts. If you can't snag passes to the conference itself, spring for the audio edition, whose $99 price tag belies incredible value.
4. Morningstar Investment Conference
You've surely heard of Morningstar, the blue-chip research shop that's helped independent investors extract trillions in value from the market. While the Morningstar Investment Conference doesn't quite distill the sum total of this value, this annual Chicago confab is nevertheless a fantastic place to rub shoulders with people who've been in the trenches far longer than you.
5. Think Realty Conference
The Think Realty Conference is a low-cost conference series for independent real estate investors seeking real-world strategic insights from market experts. These weekend meetings are ideal for investors who work full-time; you can fly in Friday night, get out by Sunday afternoon, and still get your money's worth.
6. CIO Forums (Various)
Not a CIO? Not a problem. The CIO forum is arguably the most common business conference format — and, in a world awash in conferences of all types, that's really saying something. CIOs are the stars here; this is your chance to learn what's coming around the bend and position yourself accordingly.
When's Your Next Conference?
There's no guarantee you'll find all of these conferences appropriate for your needs. Indeed, some may have little to do with your investing activities. That's okay. While there's a case to be made that any networking opportunity is worthwhile, you have to do whatever you can do protect your time. If that means skipping a just-okay conference to give yourself more time to prepare for that slam-dunk confab coming up, so be it.