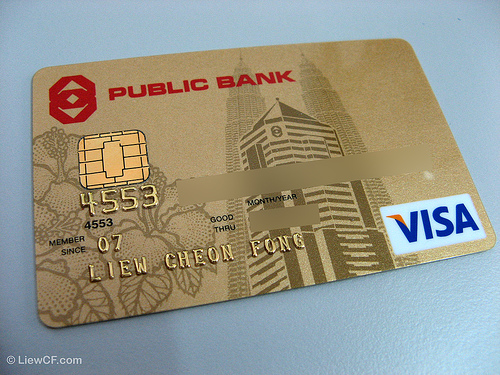 Source: Flickr
Guest post by Jessica Swesey who is the Managing Editor of LifeTuner.org, a place to get financial tools, tips and direct access to financial experts who answer your questions online.
New credit card industry laws that went into effect this week may intend to offer consumers more protection, but the unfortunate side effect is that many consumers may find themselves stuck with more fees as a result.
The new rules, which come under the Credit Card Act of 2009, offer more transparency and some protections to those who carry balances. But for those who pay off their balances in full every month, you may find yourself feeling screwed over. The reason is simple: the law takes away methods that credit card companies used to make big bucks from. They have to make money somehow, so now enters the age of new fees for the rest of us.
How do you keep from getting sidelined from a bunch of new fees and what can you do when it happens? Eleanor Blayney, a CFP and Consumer Advocate for the Certified Financial Planner Board of Standards, offers these tips:
Read the fine print! Credit card companies now have to be more transparent about their practices, but that also means as a cardholder it's up to you to pay attention to what they are telling you. Check the inserts that may come with your bill. Many companies have already started implementing things like inactivity fees (for those account holders who don't use their cards that much), annual fees and even curbs on rewards programs.
While the new law prevents companies from raising interest rates on existing balances, they can still increase rates as high as they want on future purchases (after you've had the card 12 months) as long as they give you 45 days' notice. If there is a new rate or fee that you don't agree with, you can opt out and will be given a 45-day period in which you can pay off your balance under the old terms. But again, here's the catch: you have to read your mail to know that a rate increase is coming.
Pay attention to your utilization ratio before closing cards. This one's potentially a big deal for your credit score. Say you get a letter in the mail from your credit card company saying that they are going to start charging you a $100 yearly fee. And you immediately say, "Bump that – I'm not paying this fee. I'm just going to cancel this card."
Hold it right there! Take a moment to think about the consequences of closing your card on your credit score – particularly if this is a card you've had for a long time. Blayney says you want to first take a look at your utilization ratio by looking at the amount of credit you use divided by the amount of credit that is available to you. So if you have two cards, one with a $1,000 limit and the other with a $1,500 limit, you have $2,500 in credit available. If you have a balance of $300, then you're using 12 percent of your credit. But cancel that card with the $1,500 limit and suddenly your utilization ratio shoots up to 30 percent. Blayney says you generally want to keep this ratio below 20 percent.
Additional tips from Blayney:
Don't be late. Be sure to pay your bills on time to avoid late fees.
If you need to close cards, close ones that have the lowest credit limit and that you've had for the least amount of time.
If you want to avoid inactivity fees, put a small balance on each of your cards and pay them off promptly.  This way, you're keeping all of the available credit open and your utilization is low.
Blayney also answers individual questions over at LifeTuner.