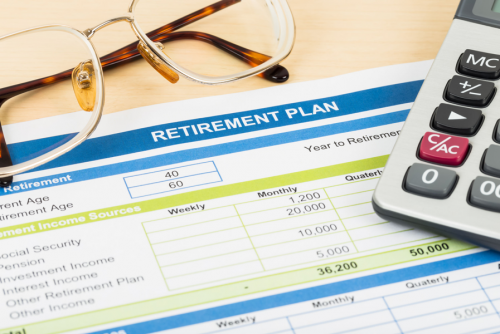 Retirement can seem like a poor time to invest your money. Aging prompts the possible arrival of unexpected health-related expenses. That, combined with housing transitions that could cost you thousands of dollars and the absence of a steady paycheck, can quickly send you into panic mode, thinking of how much money you will need and how little you might actually have over the next 30 years. So how can you ensure that you have enough money to live comfortably and still invest? Take a look at our top three suggestions for retirees who are looking to expand their portfolio but want to remain financially responsible:
Rental Real Estate and/or Real Estate Investment Funds (REITs)
If retirement isn't a time to try something new, we're not sure why so many people eagerly anticipate it. That's not to say that every retiree is cut out for every opportunity, but if you have a background or interest in real estate and/or property management and have the stamina to serve as landlord, handyman and solicitor all rolled in to one, rental property can be a great way to supplement your income. We're not talking about timeshares (if you have one, think about getting rid of it with the help of a reputable company like Step Zero); instead focus on inexpensive houses or duplexes that can be rented out easily and have as little associated upkeep costs as possible. If you'd prefer to stay more hands off, you can look in to investing in an REIT, a mutual fund with a variety of apartments, vacation properties and other real estate holdings that utilizes professionals to manage the collection of rent and maintenance for them. Any leftover income is distributed to shareholders. Real estate can be a steady source of income when managed correctly.
Retirement Income Funds
Generally a type of mutual fund, a retirement income fund is a collection of large and mid-cap stocks and bonds that is managed by professionals to deliver monthly income with little to no regular maintenance from the shareholder. However, because there are no guarantees with this type of fund, retirees should not expect a constant payout to be delivered each month; market fluctuations will likely result in income that fluctuates, as well, with most funds aiming for an overall annual distribution goal of 4%.
Bonds
A bond is a loan that an investor gives to a corporation, municipality or government for a certain amount of time at either a fixed or variable interest rate. Investors receive the money back that they originally loaned once the bond matures. Purchasing bonds in a bond ladder (i.e., with staggered maturity dates) can help retirees match their assets with their liabilities (i.e., asset-liability matching) each year, maximizing their retirement funds. Keep in mind that bonds usually do not grow investments but rather provide a constant interest income and a guaranteed return of principal in the future.