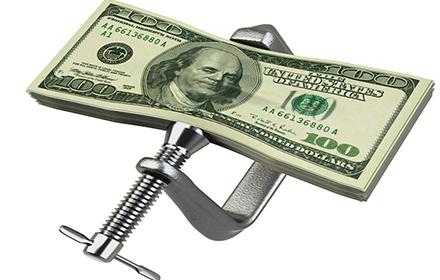 Many of us fantasize about what we're do with a million dollars: however, what happens when we actually fall into a huge sum of cash?
While there are plenty of hypotheticals to ponder, such of what dream items we'd buy or how big our next house will be, keep in mind that not everything about receiving a windfall is fun and games.
For example, consider some of these horror stories from lottery winners who suddenly came into cash yet squandered their riches. Either due to stress, poor decisions or nasty relationships, newfound wealth can feel like more of a curse than a blessing.
Whether you know that you'll be on the receiving end of an inheritance, property or cash from a major business deal, the following tips may represent the difference between holding onto your wealth and losing it for good.
Lawyer Up
The most prudent piece of advance for anyone receiving a windfall is to hire a lawyer. Due to the red tape associated with the language of wills and business contracts, you need someone tried and tested who can help you manage the "legalese." Likewise, you should understand your rights as a beneficiary and make sure that you receive what is rightfully yours.
Hiring an attorney will help you in the long-run, from offering sound advice to avoiding legal trouble. Ideally, you should also look to find a reputable financial adviser with proven experience handling large chunks of cash.
Lay Low
When coming into new money, oftentimes conflict arises from those closest to us. Personal relationships can quickly sour in the face of a financial windfall, so you need to be careful who you discuss your wealth with. While your gut may tell you to quit your job on the spot or discuss your money on social media, it's better to simply lay low and wait until your cash is secure from a legal standpoint.
This also means holding off on discussing your windfall with friends, family and co-workers. Beyond your spouse and inner circle, it's probably best to keep your lips sealed. After all, you wouldn't want people coming out of the woodwork in hopes of a handout, nor would you want to put yourself or your family at risk of any criminal activity.
Don't Buy Your Mansion Just Yet
Although it may be tempting to start spending as soon as you learn of your newfound wealth, don't throw caution to the wind. For example, you need to understand the following in regard to how you'll be receiving your cash:
— Will it be coming in one lump sum or will you be receiving it in installments?
— What percentage of your wealth will be going toward taxes?
— Are there any investment opportunities that will help you stretch your wealth for the long-term?
The classic advice of "don't spend it all in one place" rings true for those receiving a windfall. More likely than not you'll be advised to stow some of your money away into a high-interest account or mutual funds to make it last. Your lawyer and financial advisor will help you answer such questions; however, until then, hold off on any major purchases or investments until you've actually secured your cash.
Coming into money is good news for just about anyone; however, you absolutely must have a good head on your shoulders and sound advice to make your wealth last. Surround yourself with the right people and ensure that your finances are truly secure before spending a dime.