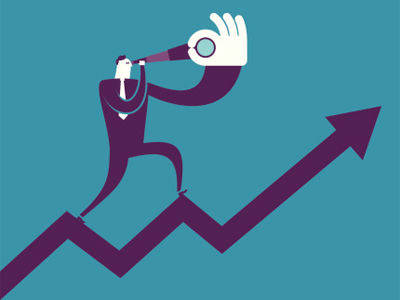 The most organised among us will still sometimes find it hard to get organised with getting to work on time occasionally, and we'll often find ourselves flummoxed with trying to find our keys as we struggle to get out the door for a friend's engagement party. So how do we make sure that we're as prepared for the afterlife as the Egyptians were? There's something to be said for the art of getting prepared for your demise, and although it's a slightly macabre topic to discuss, it's also something very vital, and something that can't be swept under the rug, no matter how squeamish you are about the topic of your own death. Think about how horrible the consequences are of NOT being prepared for your own death, and leaving your family in the lurch – not only with dealing with the sadness and crushing blow of losing you – but also the financial repercussions, especially if you are the sole breadwinner for the family. It's not the best thing to think about – dying – but knowing that your family are well taken care of, well that's peace of mind for sure.
Here are three things to know about life insurance that might help you:
1.   Life insurance or a payout of some sort is often included in your superannuation policy. This is a death benefit that is paid out to you based on your superannuation, and is calculated on how old you are and what kind of super you have. You should check within your super policy and have a look based on the benefits you have. You can often allocate the super benefit to certain people, with certain people getting a cut of each percentage. It's worth looking into. Life insurance is something that comes above and beyond the superannuation payout, and is something that you pay for in the event of your untimely death. It's worth knowing the distinction between the two as well, so do some research if you're not sure what kind of cover you have in your super, and whether it's worth getting life insurance as well. A life insurance comparison is a good idea
2.  Life insurance has different levels of cover depending on what kind of lifestyle you lead. You will obviously have to pay a far higher premium for your life insurance if you happen to be a cigarette smoker, so think about quitting before you sign up for your life insurance! Not only will it decrease the chances of you having to cash in that life insurance policy at all, but it will ensure that you pay a much lower premium at all. Check with the insurance company that you're looking at going with to find out what kinds of excesses they have for people that are smokers, and take a look at what kind of cover you're going to be able to have if you're into extreme sports or other such activities. It's worth knowing these things before you go flinging yourself off a building in a wingsuit…
3.  No one is going to buy your life insurance for you. If you want to insure your life it's going to come down to you going out there, doing the research and then choosing a life insurance policy that suits your needs. It basically means that you've taken the time to get yourself covered and are looking to the future, with all that it may hold. A life insurance policy is going to be something that may come in handy with your family in the future, as dark as it seems at the time, it may be their saving grace in the years to come.