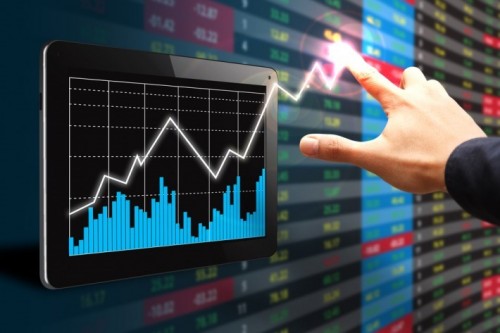 The good news is that the investment trends of 2017 look set to continue into 2018, and for those looking for ways to make their money work for them, there are many consistencies. Smart investment opportunities are often down to spotting trends and getting in before the prices rise, but for 2018 it's less about speed and more about reliability. That inclination towards the safer returns are proving yet again to be the positive trend in 2018, with safer investment opportunities once again being the key to a profitable investment strategy that increases capital and provides you with a far better ROI. While nothing in investment is certain, here are the key investment trends to watch for the remainder of 2018.
The Rise of Artificial Intelligence
The whole concept of Artificial Intelligence (AI) has evolved in recent years. Previously, it was the sole preserve of dystopian science-fiction, but AI has seen a huge surge in investment and implementation. While this gives investors a great chance to get in on the ground floor of the emerging technology sector, it also provides opportunities for those that wish to make use of the tech themselves in order to increase their investment profitability, and that's going to be an important factor as the AI algorithms continue to evolve. When big players like Google, Facebook, and Tesla are all working hard on the best uses of AI, expect to see a global adoption of the potentially world-changing technology.
Consistent Crypto
One of the most important trends of 2017 was Bitcoin, and many investors made significant returns by buying and selling at the right points. However, the cryptocurrency bubble has yet to burst, and instead continues to grow in use and respectability. That's why, despite the current fluctuations in cryptocurrency value, the likes of Bitcoin, Ethereum and Ripple continue to be reliable. However, for those looking for potentially higher returns, it may be worth looking at some of the lesser know crypto options, with Monero and Litecoin being the current best options with the fastest growth rate.
When it comes to investment in emerging technologies, it's important that you make use of the advice and guidance of professionals with experience like Lyxor ETF, who can offer skilled analysis that can help. Despite many people believing that cryptocurrencies had already had their investment heyday, 2018 is already proving them wrong.
The Millennial Market
 In amongst the jokes about avocados and the housing market is the fact that the millennial generation is fast-becoming the dominant market when it comes to the global population. Their growth is the reason why so many businesses are refocusing their marketing efforts, and politicians race to keep up with trending subjects. One of the reasons why millennials have become so important for investors is because the average millennial is saving more money than their older counterparts, and they are making greater use of technology to make investment decisions. If you're looking for investment opportunities, then focusing on the emerging trends and brands that target the millennial market is the key to taking advantage of the fast-growing demographic.
While investment always carries with it some form of risk, by taking your time to research the best areas of potential, or making use of professional guidance, you decrease the risks and maximize your chances of investment success.