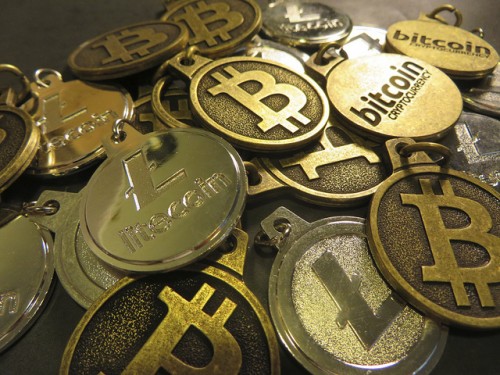 Cryptocurrency is gaining in popularity more and more as more people come to understand what exactly it is and how it can prove useful and beneficial to investors and users. In fact, it is so popular now that there are a lot more choices out there than just Bitcoin and a few others – the real question now is which crypto exchange to trust.
Personal financial management or professional investment both can benefit from the right use of the most appropriate cryptocurrency exchange. According to Theycallitcrypto, this kind of financial transaction has been in existence among banks for decades and is much safer than most people realize.
But how do you evaluate and compare different exchanges? Here are 5 key tips for figuring out which crypto exchange is right for you:
1. Cybersecurity Level
As cryptocurrency has become a $700-billion industry, it has obviously also become a major target for hackers and spreaders of online viruses. Look for a platform with heavy security features and without a history of repeatedly falling prey to hackers.
It's true that nothing online, whether crypto-based on not, is 100% safe – and the same could be said of offline investment and trading. But beefed up security is still the number one factor that most crypto users look at when choosing a new exchange.
Look for two step authentication at login, safeguards against "flash crashes" that can be triggered by a handful of big trades, and other up to date security safeguards.
2. Overall Reliability
Another important feature is that your exchange can handle high trade volumes without experiencing system crashes or "trade halts." You can find some information on the site availability history on the site itself.
But also look at Twitter, Reddit, and various online evaluation sites. And even just do a good Google search on the site as to its history of reliability or not. There is no regulatory agency to go to for this information, so you really have to do the research yourself with crypto.
3. Regulatory Action
The cryptocurrency industry is indeed lightly regulated at present, but there are at least some regulations. And those exchanges that have been in serious and/or repeated violation of regulations should be considered "suspect."
Also be aware that different countries, including China and South Korea for example, have plans to tighten down on crypto rules in the (possibly near) future or even limit trading to exchanges that meet certain qualifications. So choose an exchange that would certainly not be banned if this happens because they are always consistently meeting standards under the current, very limited rules.
4. Customer Support
One must-have with any exchange is responsive customer support. After all, if a question, problem, or concern arises, you don't want to be left without anyone to talk to except a machine.
Don't judge too harsh on this particular issue since even the top-tier crypto exchanges tend to suffer from problems when it comes to customer support, but just try to find one that is relatively good at it and not, at least, completely devoid of any recourse when you need to correct a "snafu."
5. Fees Required
Finally, you have to consider not just the quality and responsiveness of the exchange but also how much it costs to use it. All charges you'll pay should be listed in a visible location so you never hit the TRADE button and get hit with an unpleasant surprise.
Trading, making deposits, and making withdrawals may all have a fee. Some fee systems are a bit complex, such as a base rate that is reduced the larger the trade you make. So be careful and pay attention to fee rule details.
Evaluate potential new cryptocurrency exchanges based on these 5 criteria, and you're going to come away with the safest, most reliable, most compliant, most responsive, and (very importantly) most affordable options.