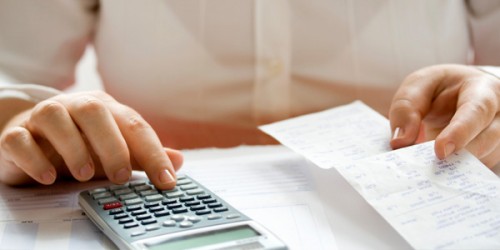 Millions of Americans will find themselves in debt this year. In some cases, debt is caused by a dramatic accident. This is often unavoidable. However, it can also be caused by mistakes made by the consumer over a period of time. This can be avoided very easily. By getting a grip on your personal finances, you'll be able to ensure that you do not end up over spending from month to month. This will allow you to save more and prepare for hard times. Below, you will gain insight and advice into better managing your personal finances.
Get A Better Understanding
First and foremost, it is pertinent to get a better understanding of your personal finances. Take the time to figure out how much money you have on hand, how much you spend each money, and how much you generate. This information will prove to be enormously beneficial for building a foundation. You'll work around each of these numbers when attempting to figure out how much you should spend and save each month.
Prepare To Save
It is truly in your best interest to save as much money as possible from money to money. This might not seem easy initially, but it will pay off dividends in the long run. The money saved could help you jump a future hurdle. For instance, your vehicle may break down in the next few months. The money you've stashed away would prove to be very helpful for this specific purpose. At the end of each month, make sure you store away a little bit of money. Even a few dollars will help substantially in the long run.
Set Priorities
Another thing to remember is that you'll need to set priorities. Some expenses are necessary, while others are optional. Spending money on unnecessary items could come back to haunt you in the future. With this in mind, you need to figure out what is pertinent and what is not immediately. Luxury items, such as televisions, can be avoided. Instead, you'll want to make sure all of the necessities are paid upfront. This will include groceries, utility bills, and medications. Do not purchase any luxury item, unless you're positive that you can actually afford to do so.
Configure A Debt Elimination Plan
If you're in debt, you'll need to work diligently to uncover yourself as quickly as possible. This will undoubtedly be easier said than done. Make sure you put together a plan that allows you to pay a little off each and every month. In the end, this will allow you fix your credit score and remove the storm clouds lingering over your head.
Get Advice
Managing your finances can undoubtedly be more difficult than you could ever imagine. With this in mind, you should never be afraid to ask for assistance. A financial planner will be able to provide you with a wide variety of assistance and advice. They'll help you prepare for the future through solid investments, while also helping you put together a monthly budget. They might charge a fee, but a financial planner will be well worth it!