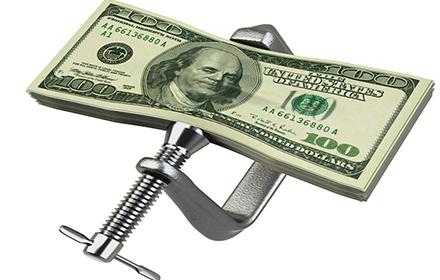 Personal finance is a simplified version of corporate finance – but it's important that you take this responsibility seriously if you're to lead a fully-independent adult life. For a start, it may help to think of yourself as an institution. You need to plan financial objectives for yourself, manage your income and control your spending, all in order to build the figure of cash you have in reserve in your bank account. Having an intelligent financial life saves you from falling into unwanted situations of debt and back-payments that can devastate your life. Follow these steps to begin having an organized personal financial system, helping you live the life you want to lead without stress, debt, and financial anxiety.
Plan for the Future
Planning for the future is one of the most basic financial steps you need to make. Often people think of personal finance in terms of calculating spending vs. income within a specified period of time. However, having an intelligent financial life involves knowing where you stand and where you wish to be in the future. A successful financial plan will help you achieve you turn your financial goals into reality. Set these goals today in order to make a success for your financial life and have concrete aims to work towards as the paychecks roll in.
Diversifying Your Income
While managing your expenditure is an essential part of your mature financial life, it's your earnings that ultimately dictate the level of financial freedom you're able to enjoy throughout your adult life. By diversifying your income – that is, ensuring you have more than one stream of cash arriving into your bank account – you'll be able to plan financially with more confidence and cash to play with. You may, for instance, choose to use your know-how in the public speaking realm, by delivering paid keynote speeches for extra cash. Look to Toni Vans for training on how to nail those public speaking engagements, boost your bookings, and earn more cash from a side project while also in full-time work.
Make Use of New Technologies
Personal financial technologies are all-in-one tools to make your financial life easier. Their designs are made to allow you to make easier calculations of your income and spending, saving you the time working with a pen and paper, or saving you cash that you'd otherwise have to pay to an accountant. Multiple applications are on the market for you to use – many of which are free-of-charge and well-made for personal financial monitoring. Organizing your finances through digital apps can help you avoid errors and have your financial information in your hands every day of every week.
Avoid Basic Mistakes
The most basic personal finance mistake is to think about finance as a tool for managing spending. The overall objective of successful personal financial management ends with a positive portfolio of financial assets that protect you from negative financial experiences – like getting into debt or missing a mortgage payment. More often, people end up over-consuming, taking loans, buying products that are not necessary, while neglecting the generative power of investment – and this can often end in a destructive cycle of debt. A successful financial life involves financial management that produces the outcomes you want. You must avoid making basic mistakes – like overspending and being unwilling to invest in assets that retain their value – if you're to lead a truly independent financial life.
Consume Intelligently
While buying a new product – a house or car, for example – you need to engage financial calculations in your decision. The only thing put into consideration is often how much a product costs, but you need to also think in the long-run. For example, if you plan to buy a new house, you need to consider what the future worth would be, what possibilities are present within the new neighborhood, how much your home will be worth in the future, and how much you need to pay to keep it in good shape. In a sense, everything you consume is an investment. Some are costly to buy and maintain, while others can be profit generative. Focus on the latter – investing in products that may hold or increase their value – in order to fully graduate into a sustainable financial existence.
These tips will help you develop more financial freedom today and into the future.