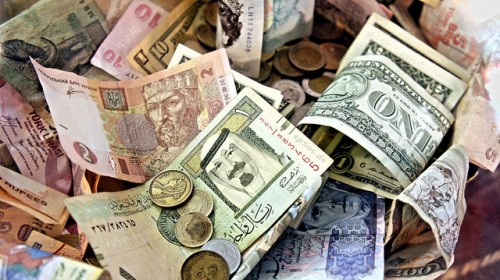 Personal Financing Tips Applied in Global Payroll Training
Every business aspires to either be successful or to grow on a global scale, whichever comes first. At its very core, an international corporation is just a larger version of its original model so it's safe to say that some of the fundamentals of a small scale company would apply to a larger one, the same way the principles of personal financing could apply to global payroll training.
Smart money management is not just limited for personal expenses but also to company expenses as well. The principles of how to handle money are helpful not only to an individual, but also to a large corporation that needs to promote ways to effectively manage its finances. With the proper guidance and training, anyone can easily take the basics and apply them to more complex ideas.
Global Payroll Training with Personal Financing Principles
To save and budget effectively, start identifying your financial priorities. For many of us who are not financial professionals, worrying about money and saving for the future can be a huge chore which is why personal financing principles are important. There are a number of different reasons as to why a person should learn about managing finances in their life.
While we cannot predict the future, we should be better prepared for it is all of us have goals to be fulfilled at every stage of life and these goals will only be achieved if one has done personal financing. In our daily life, understanding how to manage your own personal finances helps you understand how to manage not only in business finances but also in setting goals and creating skills in planning and decision making, all especially if you're running your own business.
A Larger Scale Models After a Smaller One
A global payroll strategy can be organized and developed with basic information. Simply put, it's the management of your company's entire payroll function – for all your international offices – from one central location.  While having training for global payroll, if you already have experience in personal financing, surely it'll contribute a lot of help in your training. Here are the following tips from Personal Financing that can be applied in your global payroll training:
– Set financial priorities and goals. Whether you're an individual or the owner of a large corporation, finances should be sorted and categorized according to importance. It is a disciplined approach managing your finances to reach your life or business goals. This applies to global payroll training because the principle of prioritizing and sorting with goals makes a smoother payroll process.
– Live by your means. Every person and company needs to abide by this principle, especially for global payroll. The income or means is one of the ways to know if the company can afford to employ more people.
– Have a financial projection. Aside from having priorities and goals, you have to be aware of the possible direction that your finances will be taking especially when you're employing on a global scale.
This difference in understanding and ultimately in utilization of global payroll comes from an understanding in personal finance. If you understand personal finance, then you will understand money flow a lot better. The simpler details will lead to more understanding on complex issues.