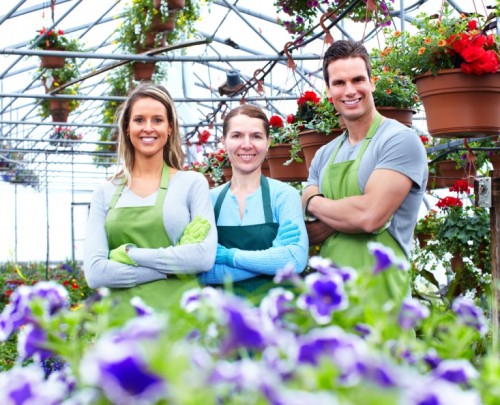 Growing your business is an exciting time in your career. While you'll encounter many challenges as you do so, the rewards will be well worth the effort you have to put in to make it happen. You need to make sure you're prepared before you start expanding. There are important processes that need to be in place to execute the expansion properly.
It's not recommended you decide to grow your business overnight. Make sure it's a well-planned decision and that you've thought through the details to carry it through. Start early by documenting requirements and scheduling appropriate meetings. See tips for preparing to expand your business.
Decide Locations
Determine how your business will be expanding and if it needs to be extended or relocated. Decide if you'll be opening new offices or only expanding your services and products at this time. Regardless, you'll need to think about office space and location if you're planning to grow. It's unlikely you'll be able to deliver the same quality of service operating as you always have in the past. Remember that physical location expansion requires careful research and number-crunching.
Secure Financing
If you plan on growing, you'll need to seek financing for your expanding efforts. Start by doing a full analysis of your current situation, and what you'll need in the future for marketing or staffing requirements. Applying for business loans is a great way to get you started with your new adventure. Low rates and fast funding will give you the chance to focus on what really matters, which is expanding your business. As soon as you know you're ready to go, start the process and begin heading in the right direction with confidence.
Plan your Marketing Strategy
Your marketing strategy will change as your business grows. Plan how you're going to expand to other markets by completing market research. Build brand recognition and increase your presence on social media. Understand your target market and competitive position in the marketplace. Know how you're going to reach the new segment and how much it's going to cost you before diving in.
Diversify Product and/or Service Offerings
Have a plan for growing your product or service offerings. Keep in mind your new target audiences and how they might react to your product or service. You need to expand your target market while keeping your old customers happy. Add new products and services, and market those to your new audiences, while using your old products for customer retention purposes. Offering options without sacrificing quality or your loyal customer base will allow you to grow.
Use Technology to Innovate
Know that if you're going to grow, you'll need to innovate. What's worked in the past won't necessarily fly going forward. Always be testing and brainstorming new ideas for your company. Use technology to increase your efficiency and solve problems quicker. Not all technology is right for all businesses, so decide what's best for you.
Conclusion
Growing your business is a thrilling and tough adventure. Know what to expect by educating yourself. These are tips for helping you to prepare for expanding your business.