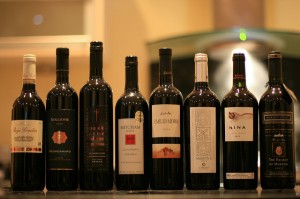 Entering and succeeding in the Wine Industry is the dream of many entrepreneurs. The business is difficult and very competitive which makes working in it harder than regular jobs. There's a lost of risk that comes with investment, the paperwork can be complicated and you'll probably face loss in the first years. However, once the cogs are in motion and you know what you're doing, the success will be very rewarding. Below are some crucial tips that will help you in wine business in the long run.
"There are people getting into the business that expect the vineyards or wine stores to run as property and flourish without much work. They are in for the biggest surprise." Says Thimios Laourdekis, founder and owner of Wine Outlet.
He says it can be very costly to run a wine store or winery and the competition is so big it's easy for a smaller business to be overtaken by the major wine enterprises.
Enough Money Starting Out
First and foremost you'll need an initial capital to start out. This is where many people fail because they underestimate the costs of the business. Thus you'll need to budget for at least a few years before you see gain.
Selling Out
If you do make it and your business is on its feet you need to know exactly what to do with it. Usually you'll want to attract the attention of bigger companies which will help you with selling and distributing the wine. This can be wholesalers to marketing companies and even restaurant which will also promote your store or brand. This isn't an easy step and you need to be careful that you don't get a bad deal.
Paperwork Nightmare
This is one of the most dangerous and at the same time boring parts. You need to deal with paperwork. Producing or selling products such as alcohol and wine depending on your country can be a challenging task when it comes to legal matters. There are possible licenses and permission you'll need. Also sometimes your products will have to be reviewed and approved first.
Finally, your product won't sell by itself. You'll need to promote via different channels with a good marketing plan. Having an online store parallel to your physical store has proven to boost sales. Overall it's a complex business that can be overwhelming but it can also make you very happy and successful, especially if it's your dream.