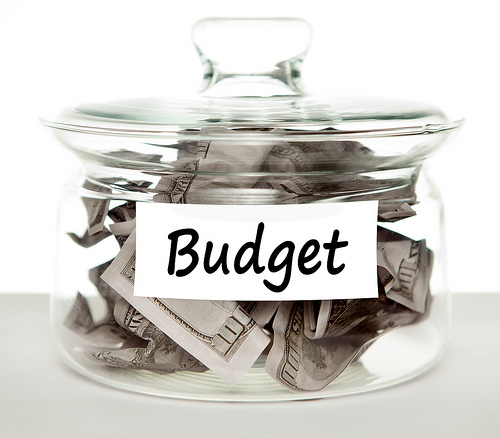 Budgeting can seem cumbersome and difficult at times. For many, it seems like no matter how much you organize and try to stay within budget, it never actually happens. The truth of the matter is that there's a very good reason that budgeting can be so difficult. We often look at our budgets from the outside in, when we should be looking at them from the inside out. It was T. Harv Eker that once said:
"If you want to change the fruits, you will first have to change the roots. If you want to change the visible, you must first change the invisible."
The same idea can be used when it comes to budgeting.
Paying Attention To The Roots When It Comes To Budgeting
When it comes to budgeting, people often think about making the spreadsheets, setting limits, and so on. However, what most don't tend to think about is the root cause of their poor money habits.
It's interesting. When you ask those who help people professionally with budgets what happens when they ask their clients where they are spending all of their money, most will likely say that the answer they receive is "I don't know." The truth of the matter is that as human beings, we form habits and tend to live by them without even knowing what we're doing. So, the first step to creating a budget is knowing where your money is going.
Start by pulling credit card and bank statements for the past six months and going through them with a fine-toothed comb. When going through these statements, don't just look for the big charges. It's important to look for your habitual charges. Things like your daily coffee or eating out for lunch every day. For many, the biggest problem with keeping up with a budget is small charges that add up to big expenses at the end of the month.
Addressing The Root Cause Of Your Budgeting Struggles
After going through your credit card and debit card statements, there's a good chance that you have a good idea of where your money is going. Now, it's time to address the root of the problem. Now, keep in mind that we are human so we are habitual. Chances are that you're not going to change all of your bad spending habits over night. Instead of trying to tackle everything you've found at once, start with your smallest spending habit.
Let's say that you spend $4 per day on coffee. Cutting that down to only two days a week can save you $20 per week or $80 per month. That's big savings. Also, notice that we didn't cut out all of the coffee. It's important that we reward ourselves occasionally. The truth of the matter is that spending $8 per week rather than $28 per week is a big win, you deserve to splurge those two days!
Once you've gotten one habit down, it's going to feel like a big win. Now, it's time to work on the next bad money habit. Remember, work on the smaller problems first. I know that this may seem like a counterintuitive strategy, but at the end of the day, the little wins will feel better and better. Each time, these little wins will build a little bit of confidence. So, when it's time to work on the larger problems, you're confident enough to make the change.
The Takeaway
The takeaway here is a relatively simple one. Budgeting spreadsheets and limits will only go so far. Albeit, these tools are very important. However, before these tools will work, it's important to address the root causes of poor money habits. Once these root issues are under control, paper budgeting with spreadsheets and limits will be much more successful.