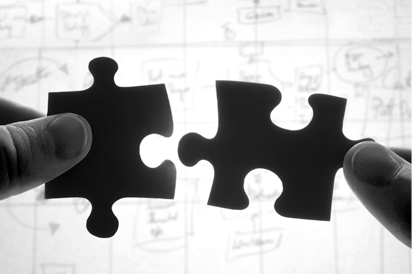 By Mala Lal
As a freelance writer, I am always looking for ways to keep my finances in order. Here are my top 10 benefits of using an online personal finance tool.
10. It works on my time: With my tool being online, I never have to make an appointment to go over finances. There are times when I can't sleep because I think I may have forgotten about a bill or wanted to make sure my paycheck went in the bank. Regardless of what time I want to update or check my finances, I am able to help myself without interrupting someone else's schedule or having to wait.
9. Organization: At times, my life is going a million miles a second. And sadly, my house doesn't look like Martha Stewart's. With an online personal finance tool, I am able organize my bills in one convenient location that I can constantly refer to, even if the rest of my home isn't so organized.
8. I am in control: When I first established my budget, I was able to look at all sorts of variables. Just like a new game, book, or song, the more times you listen, play or read it, you get different things out of it; the same is true for a finance tool. You can play around with your numbers, and can explore different options for yourself without making a decision. You get control of your money.
7. It's private: While some people like sharing their money concerns with others, I am a private person. Aside from my husband, I don't want other people in my financial business. When my husband and I received a sum of money that wasn't expected, we didn't feel obligated to talk with anyone about what to do with the money. Our online personal finance tool helped, but we were in charge and were able to keep our privacy.
6. There are no hurt feelings: If you hire a personal financial specialist, you might be expected to go with their decisions. I am all for listening to a teacher about ways to educate a child; however, I don't want to hurt anyone's feeling if I choose to take a different route than what my financial specialist suggested. With an online personal finance tool, I feel o.k. if I don't listen to my computer.
5. It's user friendly: I won't call myself a technology guru; in fact, some may consider me technologically challenged. But, my tool is easy to understand and use without having to call for technical support.
4. There's no contract: God forbid, but if I ever lost my job, I probably couldn't afford a personal financial specialist. With my personal finance tool, I am not under a contract or have a financial obligation to keep.
3. There are lots of options: While I use BudgetPulse.com, there is a plethora of free programs out there to choose from. What I like about mine is that it is not connected to a single computer. If I am away on business or like to maintain things from work and home, as long as I can connect to the internet I am able to take care of my financial business.
2. Budget, Budget, Budget: I never have to worry anymore about money because I am in total control. An online personal finance tool helps me keep my credit score up, and helps relieve some of the stress in my life.
1. It's free! Aside from the expense of my internet connection and the electricity needed to power my laptop, my tool is free. Enough said.