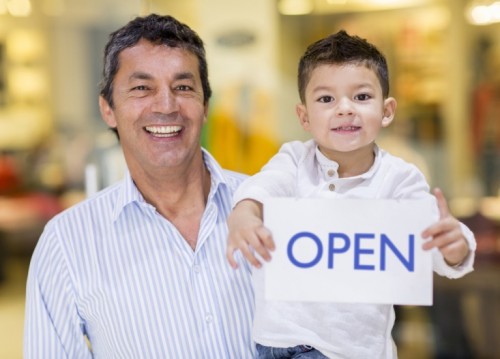 We all know how reluctant banks can be to lend money to people and businesses with bad credit. Following are five of the best business loan options when you have a bad credit card score.
Microloan
Microloans are also known as micro, short-term loans that are designed to benefit small businesses or companies with low capital. The amount of such loans doesn't exceed $50,000, which makes them easier to approve. Usually, microloans are used by businesses for inventory purchases or working capital.
It is crucial to know that microloans cannot purchase real estate or pay one's existing debt. Many non-profiteering organizations and credit unions that offer microloans have certain restrictions on how they can be used. If you think that you or your business qualifies for a bad credit loan, apply now.
Business Collateral Loans
Collateral refers to an asset that can be used for securing a loan. By understanding the phenomenon from the lender's perspective, one can understand the potential risks associated with borrowing money. Despite having good intentions, many individual borrowers and businesses can fail to pay back the loan.
Nonetheless, one of the best ways to get bad credit loans is by putting up one of your fixed assets as collateral with a lender. After the asset's valuation is estimated, the lender finds comfort that if you fail to repay the loan, the lender can recoup their money by sailing your asset.
Government Loans
All across Canada, the SBFP (Small Business Financing Program) shares the potential risks of loans with lenders. While lending institutions and units might be the ones who are providing the loans, the Small Business Financing Program, funded by the Canadian government, steps in as a guarantee fixed portions of the unpaid debt. Subsequently, lenders become more willing to lend money to candidates with bad credit.
Private Loans
While private loans are essentially provided based on one's credit score, these are still successful options for small businesses with a bad credit score. The structure of private loans is the same as the structure of conventional bank loans, where the money is granted upfront to the borrower.
Nonetheless, the essential difference lies in the repayment structure, where the repayment of a private loan is made on a daily basis. This factor minimizes the lender's potential risks, while the fact that the borrower has a bad credit score gets minimized since it doesn't play a role in the loan-qualifying decision.
Alternative Lenders
In certain situations, businesses, especially, new start-ups might require quick funding. But, they may not have the credit score requirements to qualify for a bank loan or the credit facility from any other financial situation. That said, alternative lenders are the only option available to such businesses as it provides them quick cash with minimum requirements.
One essential downside of alternative lenders might be that one can expect higher pay-back rates as a way of compensating for the higher-level of risks associated with such a risky method of lending money to potential businesses.