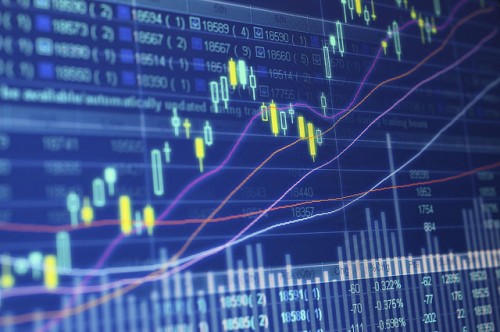 Most first time (but theoretically knowledgeable) CFD contract traders think themselves to be wise, just like other traders. Confidence is good, but over-confidence is bad. Making a financial move in the CFD market needs strategy and knowing some of the golden rules will help a lot. A trader should stop walking on air and ground feet in the real trading world, which not only needs him/her to know the golden rules but also needs experience to sail through smoothly. If you are a CFD trader, just know these basic rules:
Rule #1 – Cut your loss
When you are trading, you should keep in mind that you can't always win. Losses are an intrinsic part of the trading process. So, accept the reality. Now, if you incur loss (which is quite natural), it is not prudent to cling on to the loss forever. You should have a stop loss strategy, according to which you should not remain invested in the open position for long if the loss surpasses a certain notional point. It is better to be cautious and stop loss to a certain extent than losing all your money. When you are making profit, it is prudent to book early profit. In this way you can accumulate multiple small wins and therefore avoid any catastrophic loss.
Rule #2 – Trading is won by logic and not emotion
If you trade on gut feeling, occasional big wins can come your way. However, profit can't be consistent if the decision of opening a position depends solely on emotion and gut feeling. You can be successful in CFD trading if you've done your homework on the underlying asset correctly. Correct fundamental and technical analysis empowers your logical sense, thereby helping trader in making the right decision of price movement.
Rule #3 Don't invest all your capital in a single trade
If you are investing all or even 50 per cent of the trading capital in a single trade, you are either a gambler or an imprudent trader. In a single trade, you should never expose more than 2 per cent of the available capital. If you put all or most of your capital in a single trade, the chances of going bankrupt increases by leaps and bounds.
Rule #4 – Always make an informed decision on the basis of both fundamental and technical analysis
Many CFD traders have tendency of making trading strategy either on the basis of fundamental analysis or technical analysis of the underlying asset. However, it is not a prudent approach. It's always desirable to formulate a strategy on the basis of both fundamental and technical analysis. The coveted rule to follow here is to use fundamental analysis for opening a trading position and time the market on the basis of technical analysis of the underlying asset.
Rule #5 – Know your weakness
Psychological make-up of a trader differentiates between a successful and unsuccessful trader. Most common weaknesses are fear and greed. Strict money management can help in controlling your trading related weaknesses.
Learn more about CFD trading rules from CMC Markets.