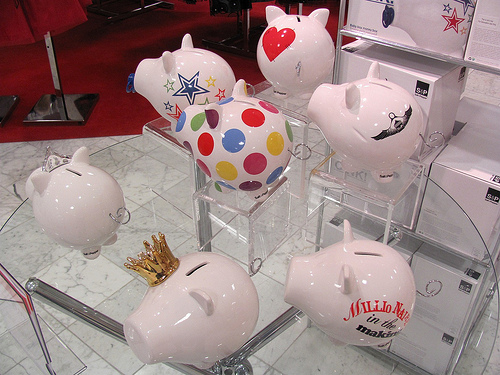 Top Money Saving Hacks for Moving on a Tight Budget
Moving and saving money are words that don't go together well in the same sentence. Everyone who has ever made a move can tell you that it's quite expensive and if you are on a tight budget the process can quickly become a nightmare. Of course, there are quite a few moving hacks out there that will help you to minimize your costs when moving, and even leave you with a few dollars in your pocket for pizza the first night in your new place. If you are interested in these top money-saving hacks for moving on a tight budget, read on below for a few of them.
Use the Best Truck for the Job
Many people who are relocating feel that they will save time and money by going the DIY, Do it Yourself, route. In the end, they find that renting a truck or using their neighbor's cost them more time and a lot more money in the long run. It's best to contact a company like North American to ensure that your move goes smoothly and is done by professionals that won't damage your belongings. If you are moving cross country especially, it's best to have a truck that is dependable and has movers that will get the job done in the right way, the first time.
Tips for Packing
Packing can be a nightmare, especially if you have to move on short notice. If you are on a budget as well, you may wonder just how you will ever get the job done and still have money left over. Below, find some of the hacks that make packing a breeze.
·  Instead of buying or renting something to wrap your TVs and stereos, try taking the household blankets to wrap them in. These are something that you already have in your home and will insulate the screen and breakable parts of your electronics and shield them from harm.
·  Instead of going out and finding expensive bubble wrap to wrap your possessions in for the move, try using towels and newspaper instead.
·  Many people use bubble wrap to go between their dishes as well, instead, buy an inexpensive pack of Styrofoam plates and put those between the dishes to lessen the impact of moving and resist breakage.
·  Instead of going out and buying boxes to pack in, collect boxes from where you work or from places that have boxes left over when they unload trucks. Many stores will save them for you if you call ahead.
Trim the Possessions
Everyone has stuff that they move from house to house that they truly will never use again. A few weeks before the big move, try going through your stuff and deciding what you want to get rid of. Make three separate piles of that stuff. One for trash, one for donation, and one that you can sell. There are a few ways that you can sell unwanted, but still usable items, below.
·  Garage sale in the front yard
·  Selling online
·  Listing in the local newspaper
Take the money that you make from these sales to help finance your move, and you might just find out that moving on a budget wasn't quite as hard as it could have been.
These are just a few of the hacks that you can use to move on a budget. Moving will never be an easy thing to do, but from trimming the possessions to hiring professional movers, it can be done with a minimum of stress and a few bucks left over if you're lucky.