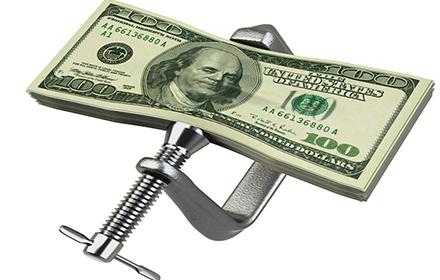 Regardless of how much support they get from their parents and other people early on, there still comes a time in most young adults' lives when they will be thrown into the world and expected to fend for themselves. Making enough money is already a tough burden to carry from a mental point of view, without adding the fact that it's possible to fail in being self-sustaining. Making do with what's available has always been man's greatest achievement, and his ability to survive and adapt has led to a prosperous evolution for mankind over a very long period of time.
That being said, young adults today care less about all that and more about how they can manage their small budgets between buying essentials, going out and having fun and investing in personal growth like books, trips, documentaries and so on. Those categories will vary from one individual to another but the main scoop is the same each time: people are having a tough time managing their personal finances.
This article is meant to act like a guide that will lead confused and nervous young adults as well as fully grown adults that have lost their way. In the following, we will go over the fundamentals and most important tips about personal finances.
Keep a tight leash on expenses
It's incredibly easy to lose track of all the places and people that are asking you for money. Whether it's taxes, parking tickets, restaurant or supermarket bills or car repair fees, there will always be need of money to be spent.  Many people make the grave mistake of not keeping tabs on all their expenses so when they start to pile up really fast and in a really scary way, they don't know what to take care of first. That's because they don't know where half of their expenses are even coming from so there's no knowledge of what department in the budget is leaking. If the leak can't be detected, the finance boat will eventually sink, so to speak.
Start working on an emergency fund ASAP
This is something most people have thought about and have even agreed that it's a good idea. However, most of them prefer to say "it's too soon" when confronted with the decision of starting an emergency fund. Especially young adults can find it real tricky to take away money that could be actively used for something and put it away for rainy days. It's towards a great end but the means often times are too much for some. Those that want to successfully manage their personal finances should really put in the effort to see the creation of the emergency fund through, as it will bring a guarantee for the future.
Look for smaller prices in everything
If you have money on hand, it can be quite tempting to just select the first variant of whatever it is that you're shopping for, putting into the cart and then order it. However, in most cases there are much cheaper options. Most times even the same exact product can be bought for a considerably lower price from a competing retailer. Websites like guidr.com can help you get an idea of what the cheapest items in a category are.
It's never too early for a retirement fund
If you think an emergency fund is something that young adults are reluctant to get into,  you can only imagine what one's reaction might be when asked about starting a retirement fund. It's always hard to prepare for things that won't happen for a very, very long time still. Nor is it easy to give such things credit or treat them with proper gravity. But retirement comes with the coming of age, and old age is as real as it gets. If the past global economical crisis has proven anything, it's that no system, no matter how efficient, is fail proof. You will need a really soft "pillow" to fall on when your hips are all but crumbling from old age. Being stuck in a position where you can't retire or don't have anything to show for all those years of hard work is a terrifying prospect.
Learn everything about taxes
Young adults struggle with getting their taxes done. In fact, one of the complaints they have about the educational system is that they don't teach them how to do their taxes. This is a more than legitimate concern and a time will come where everyone will be faced with having to do taxes. It's highly important to understand how they work as soon as possible and to get a grip on them ASAP.
When it comes to taxes, doing them wrong, even if by accident or now knowing any better, can come back to bite you real hard. Not only is it benefic to understand taxes as early on as possible, but it's also detrimental to be in the opposite situation. Out of all expenses, taxes should be one of your priorities.
Make sure you don't get sick
Sometimes people get sick and there's nothing that can be done about it. Whether it's something in the air or simply a passing flu, there might be times where you get sick. However, young adults tend to be quite reckless with their health. If you're concerned about your personal finance then you should be extra careful not to get sick in any form. Medical bills can completely cripple one's finances and there have been many cases in which not being careful led to a disease or medical problem. That ultimately led to the person suffering from it having to choose between not getting treated and not being able to sustain themselves because of how expensive medical treatment is. The worst infections can start with a simple cough, so make sure that you always guard your health to the best of your abilities. The less time you spend sick, the better.
Prepare for the worst
It's awful to think about, but if you want to be precautious you need to prepare for the worst. There are many situations in which you would be left with pretty much nothing. If someone broke into the place you're renting for instance, you'd be left with an empty rented place while your valuables would disappear. That's why it's very important to get renter insurance. That's just one example of how you can prepare for a bad situation.