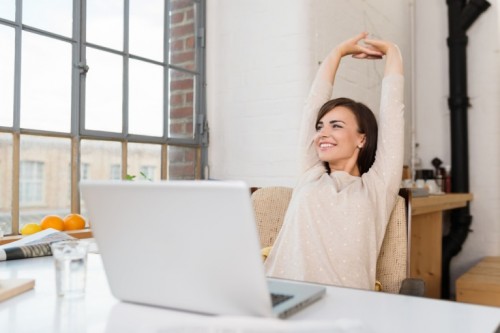 Finding the perfect rental property in a decent area for a reasonable rent can seem like an impossible task, but this is nothing compared to actually getting your foot in the door. The best properties often have a huge amount of applicants that are all desperate to appear like the perfect tenants. Therefore, you will need to do some serious preparation to set yourself apart from your competitors and really impress your future landlord. Almost every landlord looks for the same qualities in potential tenants, and the following tips will help you score just about any rental property you desire.
Fix Your Credit Report.
Regardless of whether it seems fair or not, your landlord can and will obtain a copy of your credit report before renting you a property. Most landlords are still paying off the mortgage in their buy-to-let properties, so late payment of rent can result in missed mortgage payments and trouble with the bank.
Therefore, a landlord needs to be sure that potential tenants have a history of paying their bills on time. Order a copy of your credit report online, and check it for errors or any black marks. If your credit is beyond repair, be prepared to offer your landlord an incentive such as a larger deposit or a guarantor.
Treat The Viewing Like A Job Interview
Never forget that when you are checking out a potential apartment, the landlord is also sizing you up as a potential tenant. You would never dream of showing up to a job interview in jeans and t-shirt and a bad mood, so treat the viewing with the same amount of respect.
Bring only the people that will actually be living in the property with you as a large crowd will instantly arouse the landlord's suspicions. Dress smartly and act politely towards your landlord, and bribe your children to be on their best behaviour during the viewing.
Resist the urge to wander around the apartment pointing out any negative features such as leaky taps or poorly installed windows and doors, and instead politely enquire if it is possible to get any issues fixed before you move in. If the apartment is in an awful state, then simply smile and nod and start checking out other properties on sites such as www.austinwyatt.co.uk.
Be Honest About Your Pet Situation
Never think you can lie about having pets and then discreetly move in your dog, cat or ferret when the landlord is not around. If a tenancy agreement says no pets, then this means absolutely no pets of any kind. If the landlord finds out you are secretly harbouring a 50 kilo bull mastiff, then expect to be shown the door and lose all of your security deposit. Almost every landlord is reluctant to allow pets in small apartments, so if you have dogs or cats it might be better to look for properties with gardens.
Bring All Your Documents With You
Forget the old advice of playing it cool and not seeming too eager. Today's rental market is fiercely competitive, so if you get the opportunity to close the deal on an apartment you love make sure you grab it with both hands. Bring your passport, bank statements, proof of employment and previous landlord references along with you to any viewing. Taking even a few hours to decide whether you want to go forward with a rental can result in you missing out if someone else happens to get there first. Never hand over cash for the deposit or the first month's rent during the viewing, and instead ask for the landlord's bank details and insist that the deposit be held in a deposit protection scheme.
Once you move into your dream apartment, then it is important to be the best tenant you can be in order to keep your house and earn a good reference if you ever have to move. Pay your rent on time every month, and make sure you perform any maintenance tasks around the flat such as changing light bulbs and keeping the exterior of the building clean and presentable.
If you live in a multifamily building, then you will need to be aware of any noise you or your guests might be causing during the evening. Other tenants may have young children or need to get up early for work, and any disturbance you make will quickly result in a complaint to your landlord.
Keira Ibbott works in housing and relocation. She appreciates the opportunity to share her tips and suggestions on all as aspects of renting with an online audience and writes frequently for a variety of relevant websites.