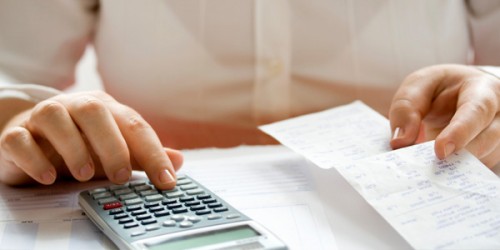 Credit card debt is a dreadful thing but it's the scenario in which many people throw themselves. Not intentionally, of course, but through making some rather simple yet consequential mistakes. Are you finding yourself in a tough spot and fear landing in credit card debt? Or maybe you're already in that position, case in which you should be researching what is an IVA. If you want some valuable tips on how to stay clear of credit card debt, either now or in the future, all you have to do is keep reading this piece.
Don't buy things that you can't buy
If that's a little bit confusing, let's clarify the situation up: Never make the mistake of thinking that you'll come up with the money to pay off things you so obviously can't afford. If that huge TV screen winks at you from across the shopping mall floor, it's pretty wise to turn away and remember that you won't be able to pay it off. Credit cards can be deceitful that way but a good way to keep track of what you can and can't buy is this: It's a bad idea to buy something with your credit card if you wouldn't afford buying it with cash.
Avoid being late on payments at all costs
There are many things that you can get away with for being late. However, your credit card payments aren't one of those things. When it comes to your credit card payments you should always, absolutely do everything you can to make them in time. Missing just one payment will throw you down a spiraling rabbit hole that you will not be able to crawl out of easily. With each missed payment, taxes and subsequent payments become bigger and harder to manage. Not to mention that this can lure you into the trap of thinking that you're going to be fine if you just use your credit card to pay for things you wouldn't normal get with the card.
It's also a very good idea to pay in full when you have to make payments. Don't be tempted into thinking that you can manage by cutting payments in half or whatnot. By paying in full you are completely liberating yourself from debt for that month and you'll have peace of mind which is invaluable. This will limit you to only spending as much as you can pay off per month, but that's not a bad thing, as it helps you be more contained with your purchases as well.
Have a safety net
It's important to have a safety net or emergency fund which you can tap into when it's needed. By depositing some money and putting it aside for rainy days, you are giving yourself an oxygen bubble for whenever it seems like you are about to drown in debt.
You can also withdraw money from the fund when you are in need of cash instead of getting it as a cash advance from your credit card. The latter solution is no solution at all really since it's one of the first signs that your finances aren't really that great. If you find yourself attempting to get a cash advance, consider taking extreme precautions against debt.