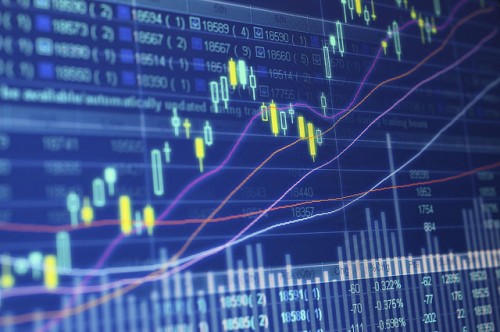 While the penny stock market has huge potential for making good money, it's also filled with fraud and manipulation.
Avoiding these kinds of manipulative scams is something you must learn how to do if you aspire to be as successful at penny stock trading as someone like Tim Sykes. As Tim Sykes review tells you, Sykes became a millionaire through penny stock trading by investing a mere twelve thousand dollars.
By the key to the success of people like Sykes isn't just that they bought penny stocks when they were priced low and then sold them when their value shot up, it's that they invested in companies who were legitimate, and thus they were able to avoid entangling themselves in expensive and embarrassing scams.
You can easily do the same with the knowledge of a few basic and yet essential tips. Here are the top tips for avoiding penny stock trading scams:
Avoid Promotional Materials When Researching A Company 
It's a well known tip that you should never buy stock from a company without thoroughly researching that company first.
However, something you must be careful about when researching a company is to not pay any attention to any promotional material or newsletters that company puts out. No matter how compelling or convincing it may sound, stock promotion does not count as legitimate research material. Look for unbiased sources such as information from the major stock exchanges instead.
Is The Company In A Strong Financial Position? 
Always look into any financial statements of the company as well. If the company has any major debts or liabilities, then you should avoid investing in them. However, if the company shows strong profits and revenues in recent months, then that is a very promising sign.
How Well Managed Is The Company? 
Even if the financials of a company indicate that it is successful on paper, if the quality of their management is rather poor, then chances are good the value of the stock of that particular company is going to fall quickly.
Look into the track record of the company and specifically look into the past successes and failures of the company's executives, as well as any legal issues they have previously been involved with.
How Much Disclosure Has The Company Provided? 
This tip is huge for avoiding scams. If a company has not provided much disclosure, then it's a huge red flag. This is because the more disclosure a company gives out to the public, it shows they are being more transparent and also indicates that they are likely legitimate.
Is The Company Featured On The Major Stock Exchanges? 
Finally, if a company is featured on a major stock exchange such as the NYSE or NASDAQ, it's a powerful indicator that they are legitimate. In fact, the major stock exchanges are often the best place to start your research into a company you are considering investing in.
Avoiding Penny Stock Trading Scams 
Basic penny stock trading scams such as pump and dump scams can be easily avoided by you by following the advice you have learned in this article.