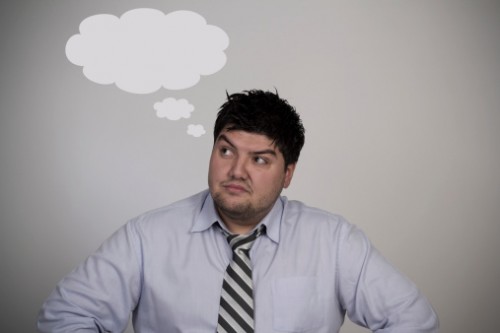 Filing for bankruptcy is not the end of the world, but it is not something a person wants to rush into. Bankruptcy is meant to give people a second chance when they find themselves in a desperate financial situation. There are two bankruptcy options including chapter 7 bankruptcy and chapter 13 bankruptcy. A person considering filing for bankruptcy should seek legal advice. Before filing consider these five facts and others about bankruptcy.
 When Should A Person Consider Filing for Personal Bankruptcy?
There are money problems and tight finances and then there are overwhelming financial problems that can lead to losing one's home, car, and other personal property, as well as having wages garnished. Creditors may be calling at all hours, but families have a legal way to find relief.
 Choose the Type of Bankruptcy and Know the Facts
Personal bankruptcy is an answer for those people who qualify. A bankruptcy attorney should be called to help you decide if you qualify and to guide you through the process successfully.  Legal sites such as http://tulsabankruptcylawyers.net/ offer advice and help. This site gives important bankruptcy facts such as:
1. There are several types of bankruptcy. Chapter 7 bankruptcy is the form that eliminates the most debt, forgiving the majority of a family's unsecured debt. It is the simplest one to file and successfully finish. But, a family must qualify. Chapter 13 bankruptcy is not a fresh start, but it helps. In chapter 13, the interest and fees on the debts stop accumulating and there is a debt repayment plan set up for three to five years. At the end of that period, any remaining balance is forgiven.
2. Millions of families have found themselves in a bad financial situation in spite of being hard working and conscientious. Because of this, there has been a federal program called bankruptcy since the beginning of our country. It is not an easy process, but it can work. This program allows families to keep their home, car, and personal property while the majority of their debts are forgiven.
3. The most important tool of the bankruptcy process is the automatic stay. This is an injunction that stops creditors from trying to collect debts and stops foreclosures, lawsuits, wage garnishments, and repossessions during the bankruptcy process. This protection starts when the case is filed with the court.
4. Bankruptcy does not end all debts. Income taxes, alimony and child support, student loans, debts not disclosed to the bankruptcy court, and criminal penalties, fines, and restitution, and certain other debt are not discharged in bankruptcy. The only way to know which debts are forgiven and which ones will remain is to work with a bankruptcy attorney. The client seeking bankruptcy protection must fill out extensive forms about their financial situation.
5. Bankruptcy has some consequences to consider. A good bankruptcy lawyer can explain them in detail. Basically, a family's credit will be ruined temporarily, keeping bank accounts and credit cards will be difficult, and opening new ones will be almost impossible for several years. Getting home and car loans will be very difficult for some years to come. If a person wants to change jobs, new employers may be reluctant to hire someone who has just gone through bankruptcy.
 Is Bankruptcy Right for You?
For certain people, bankruptcy is a very necessary and positive way to get out of financial difficulties and start over. Bankruptcy should be a last resort and can have far-reaching consequences. Seeking legal help for the process will give a family the most positive results.