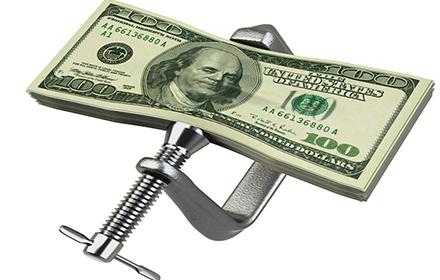 We could all use a little more cash in our pockets, couldn't we?
When we take a look at some of the most financial common regrets of modern Americans, an incredibly clear picture is painted: that is, the image of someone who works their entire life and still doesn't have enough cash to retire comfortably. Among such "I-wish-I-could-have-knowns," the following perhaps stand out the most:
–The need for a long-term cash cushion
–The advice to set aside more money than you think that you need and to learn to live without it
–The need to understand the power of investing, both financially and personally
With the previous points in mind, it's becoming increasingly common for full-time workers to invest in side-hustles as a means of diversifying their wealth and growing their skillsets. Beyond the financial benefits of having a gig on the side, one may actually end up replacing their 9-to-5 with their side-projects, perhaps even generating passive income as a result of their hard work.
If you're interested in setting up a side-hustle, consider the following tried-and-tested options that could eventually lead to full-time income.
Penny Stocks
As noted earlier, the power of investing can be transformative to your wealth. Therefore, what better way to get your feet wet with investing than by testing the waters with penny stocks?
Penny stocks represent a low-risk, high reward means of investing by buying stock in budding companies that thrive beyond the traditionally regulated stock market. Since many penny stocks are valued at less than a dollar, they have a low barrier to entry but a high potential for reward.
Investing guru Tim Sykes has made of $4 million in profits from penny stocks and has led other hungry to huge returns through his comprehensive guide to penny stocks. Profiting from penny stocks isn't as simple as pushing a button; however, Sykes notes that his recommendations can put you ahead of 90% of investors.
Trading penny stocks on the side can be a great way to grow your wealth, given that you know where to start. Likewise, you could eventually translate your success from penny stocks to bigger markets in the future.
Affiliate Marketing
Niche sites and affiliate marketing have become huge money-making projects for many bloggers looking to make passive income from their passions. Affiliate sites are relatively simple to set up, with a bulk of your investment in such sites coming in the form of your time and ability to write content that converts.
If you're interested in fitness, for example, you can set up a simple WordPress blog detailing various projects and diet plans. Then, through either an ad platform such as Google AdWords or affiliate programs such as ClickBank, you can advertise weight loss products and services to users and receive a commission from buyers who click your links.
Choosing a profitable niche can require some serious brainstorming; however, the diversity of today's affiliate programs mean that just about anything can be blogged about for cash.
If you're looking to grow your bank account and learn a new skill, consider a side-hustle in your spare time to help keep the cash rolling in. With some careful research, hard work and a bit of luck, you may be surprised how far such side-gigs can take you.